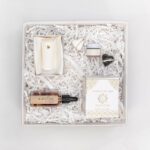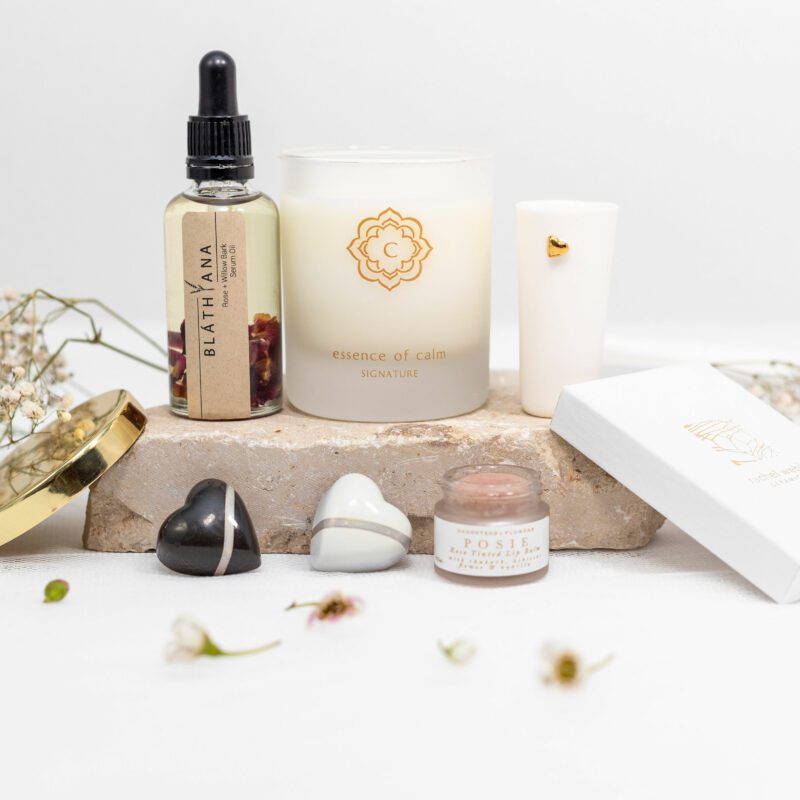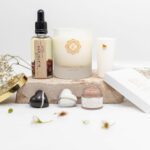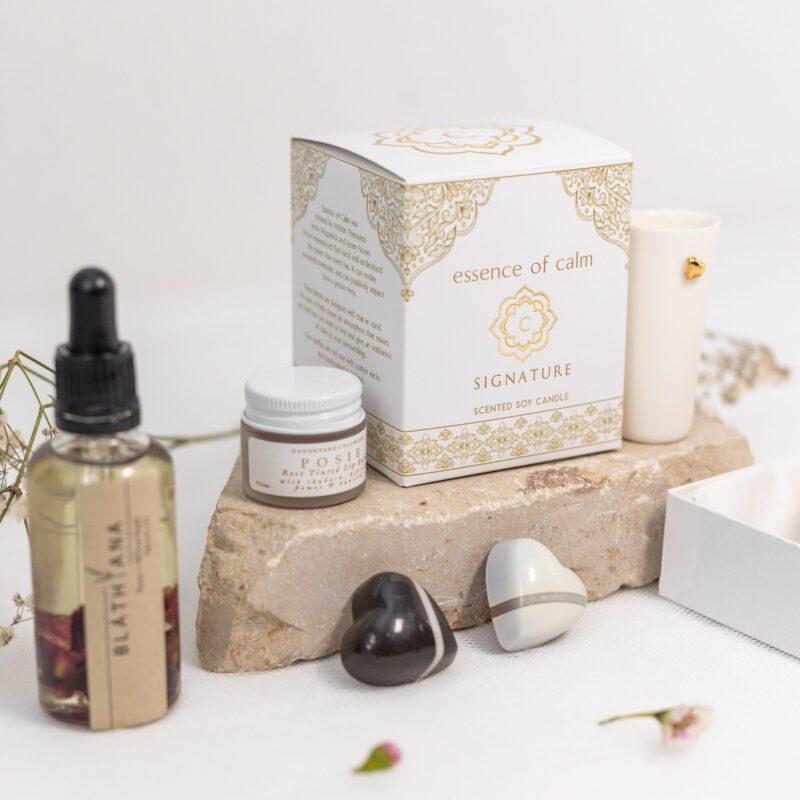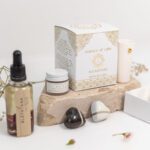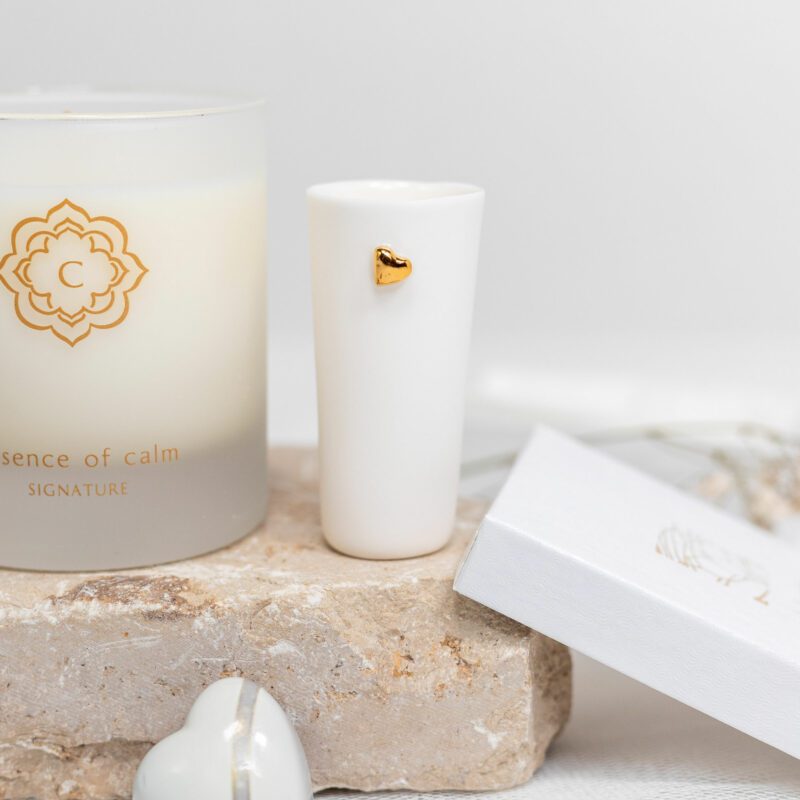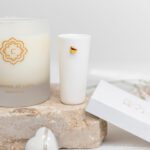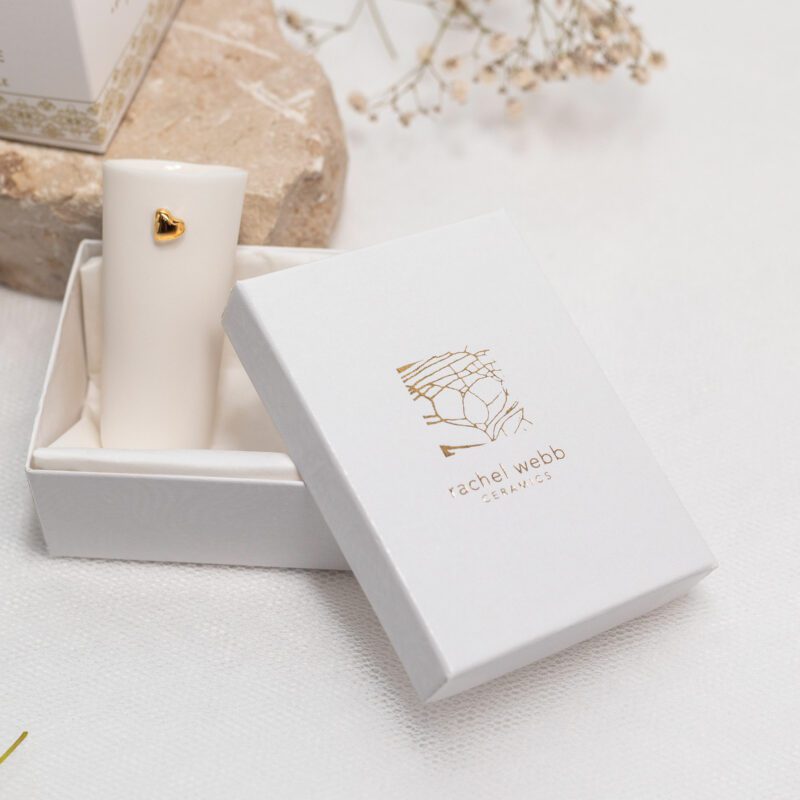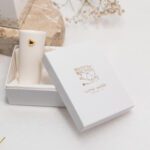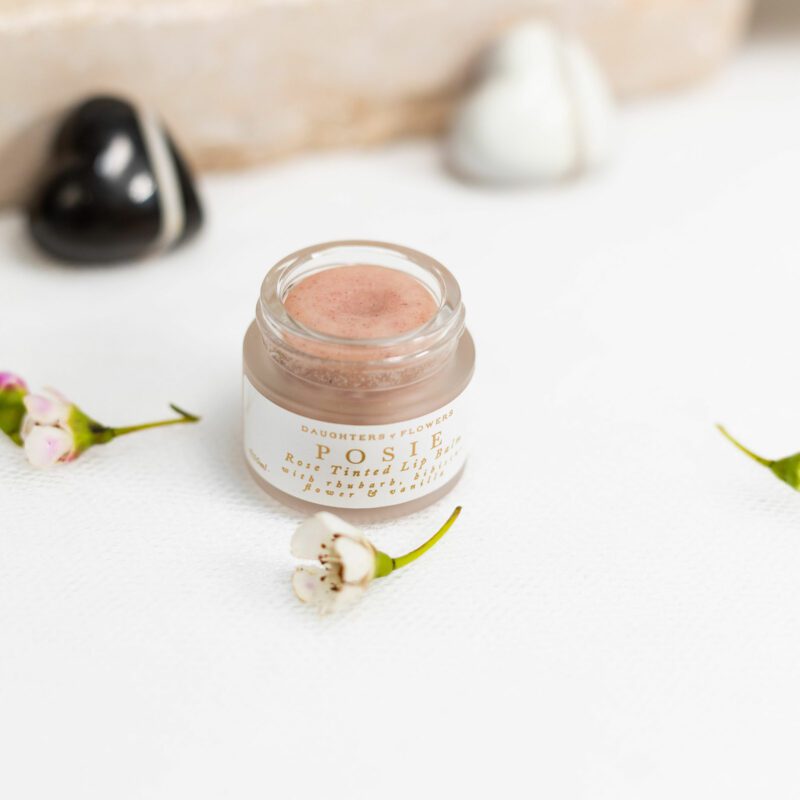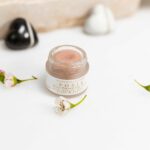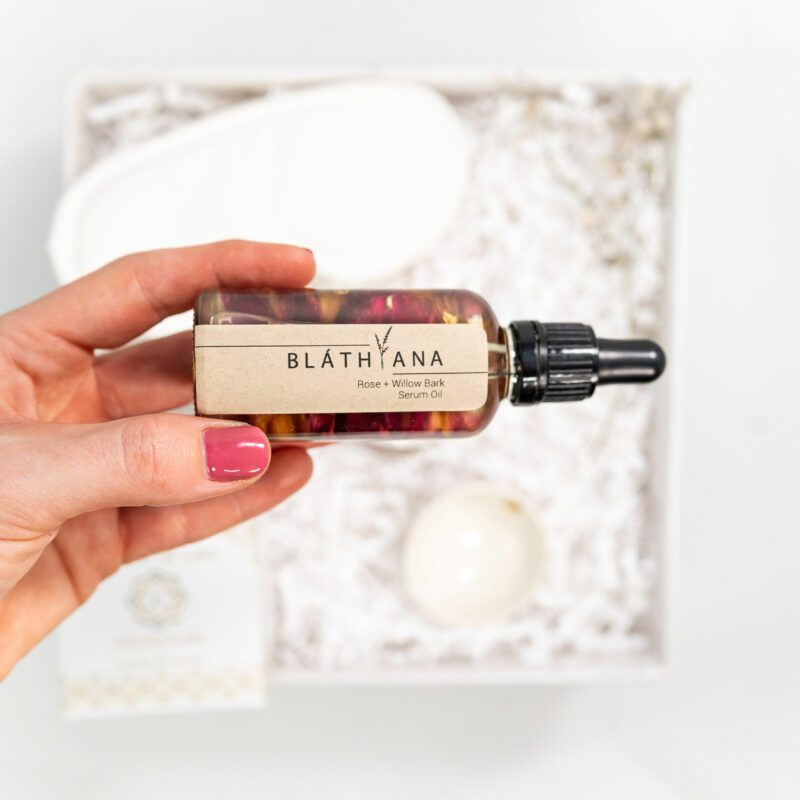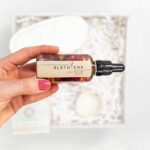 Mother of Bride
€90.00 inc. VAT
Essence of Calm Signature Candle
Essence of Calm was created by award-winning Holistic therapists Jenny Faison and Jenny Fitzpatrick in Dublin. Their candles are hand-blended and hand-poured using soy wax with cotton wicks and reusable glass jars. A nostalgic scent that evokes memories of peaceful, tranquil, calming times with a sweet aromatic blend of frangipani, lily and orange flower followed by a grounding base of sandalwood, patchouli and musk.
Pine Tree Chocolate Creations Artisanal Bon Bons
Oksana a former Accountant turned Chocolatier, her delightful and delicate chocolates are handcrafted and hand-painted in Co. Offaly. Made with 100% sustainable French and Belgian couverture combined with natural goodness from locally sourced Irish ingredients. There are 2 decadent flavours in our Bridesmaid Gift Box: Mango with Passionfruit and Baileys.
Daughters of Flowers Posie Rose Tinted Lip Balm
Daughters of Flowers is an ode to the simple beauty of plants, a love letter honouring slow and traditional processes. Made in West Cork Posie Lip Balm lovingly blends plant butters with homestead beeswax and honey to nourish your lips in times of need. Luscious hibiscus flowers and rhubarb add a gentle taste and pink tint.
Blathanna Rose & Willow Bark Serum Oil
This natural serum oil is infused with real rose petals and willow bark in a blend of pure cold pressed oils for rich and intense hydration. Hand-poured by Morgane, who lives on the Wild Atlantic Coastline, is passionate about plant-based ingredients that are cruelty-free. A perfect blend for any skin type.
Rachel Webb Rose Bud Vase
Keepsake porcelain Rosebud Vase to cherish dried flowers from the special day. Rachel is a ceramic artist based in the West of Ireland. A graduate of Fine Art in Ceramics, she applies her knowledge & skill to create unique, contemporary pieces and sculptures.
9 in stock