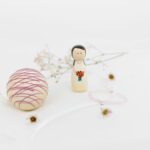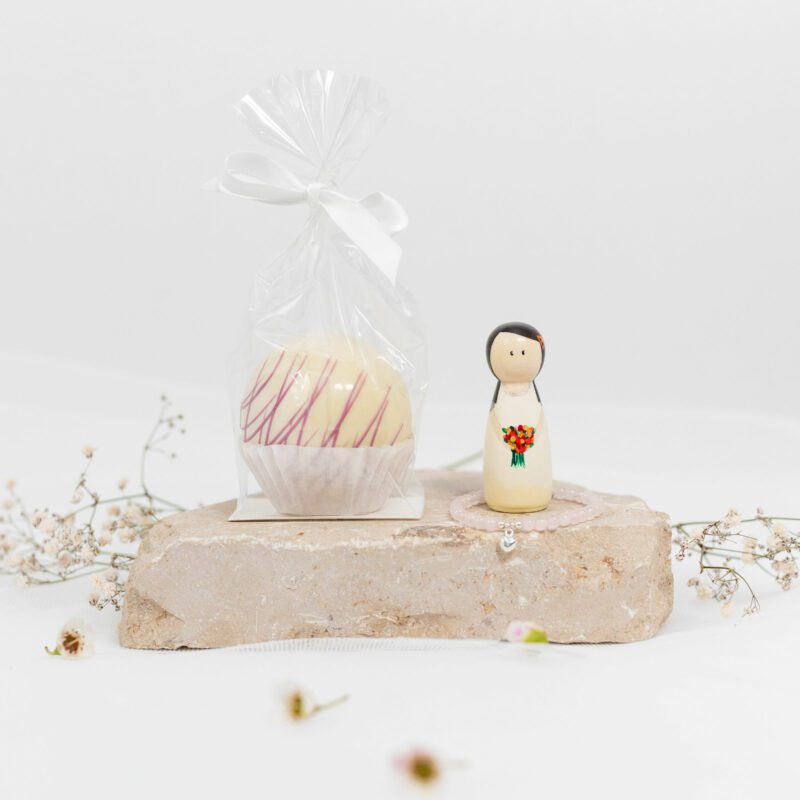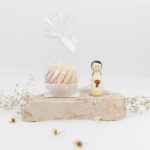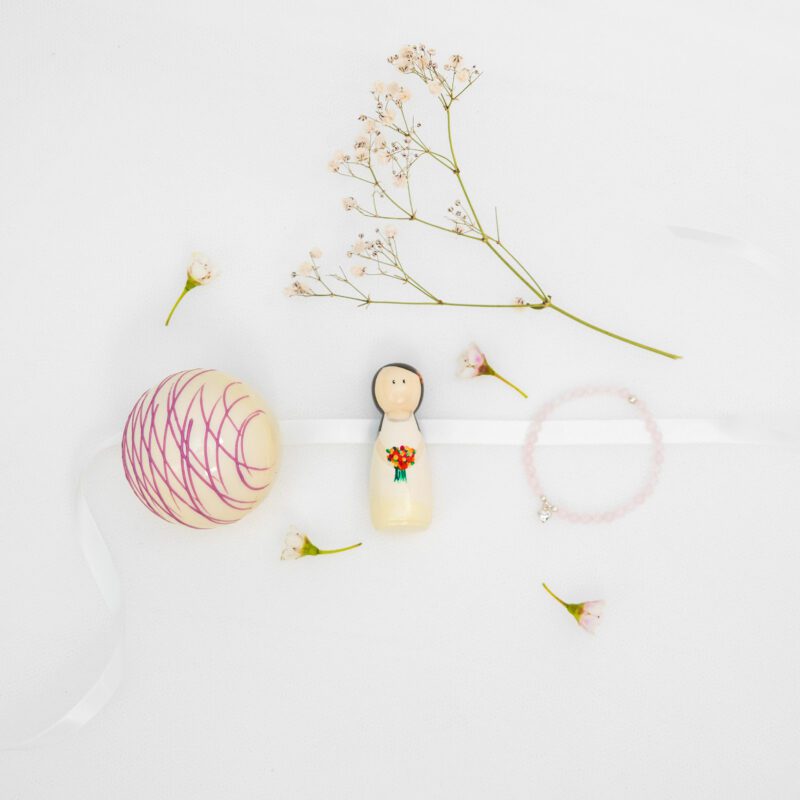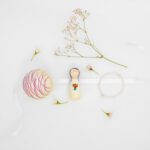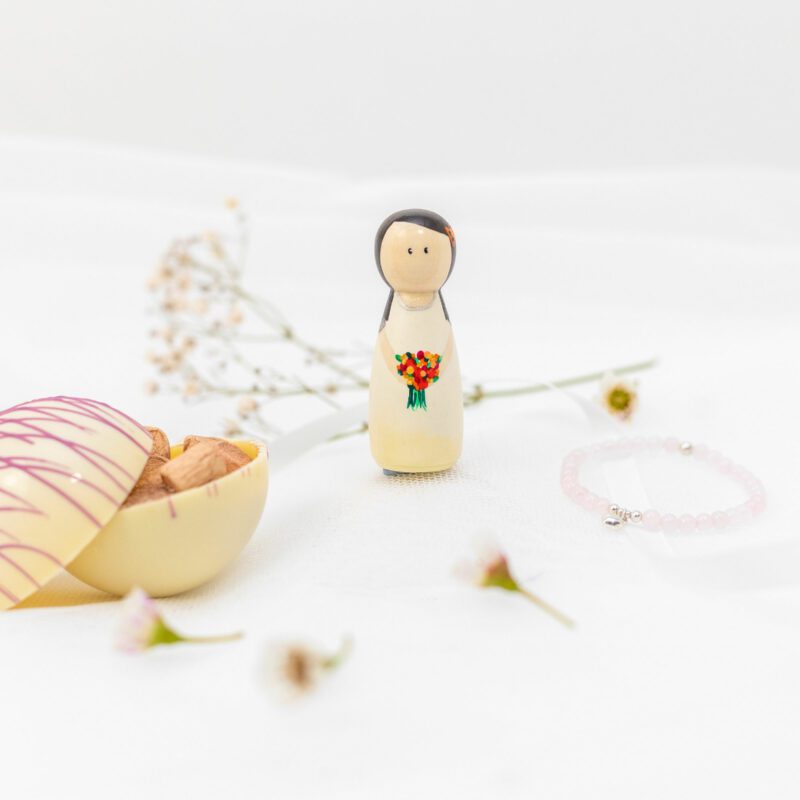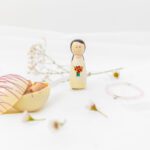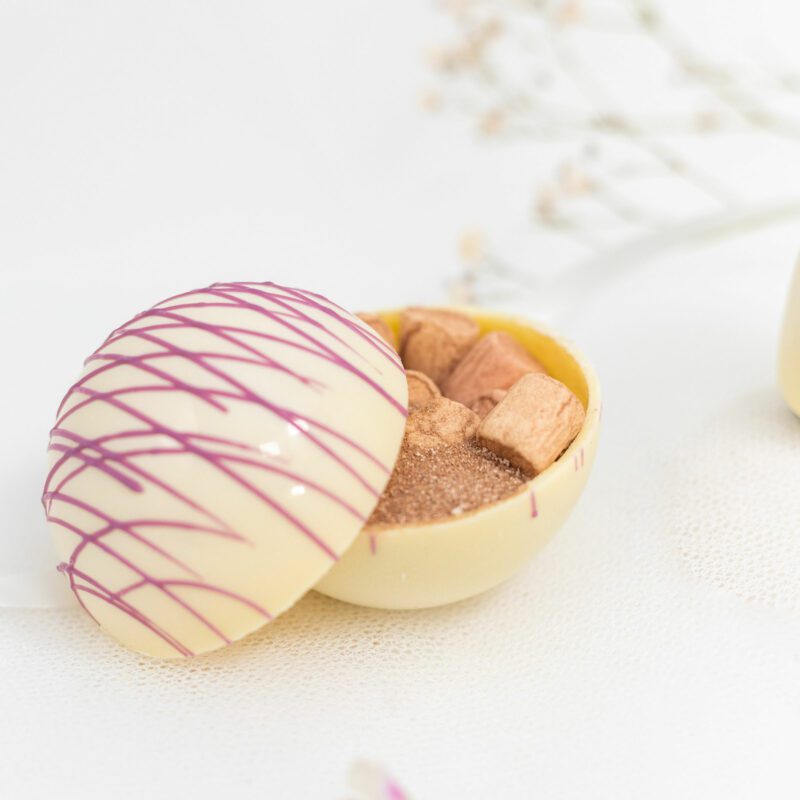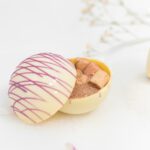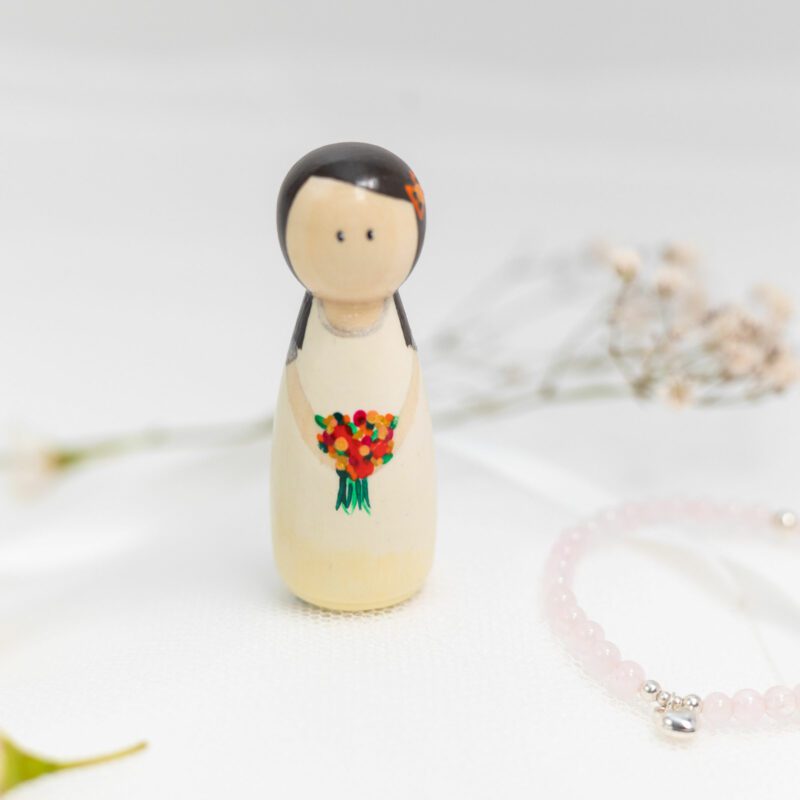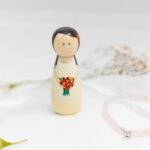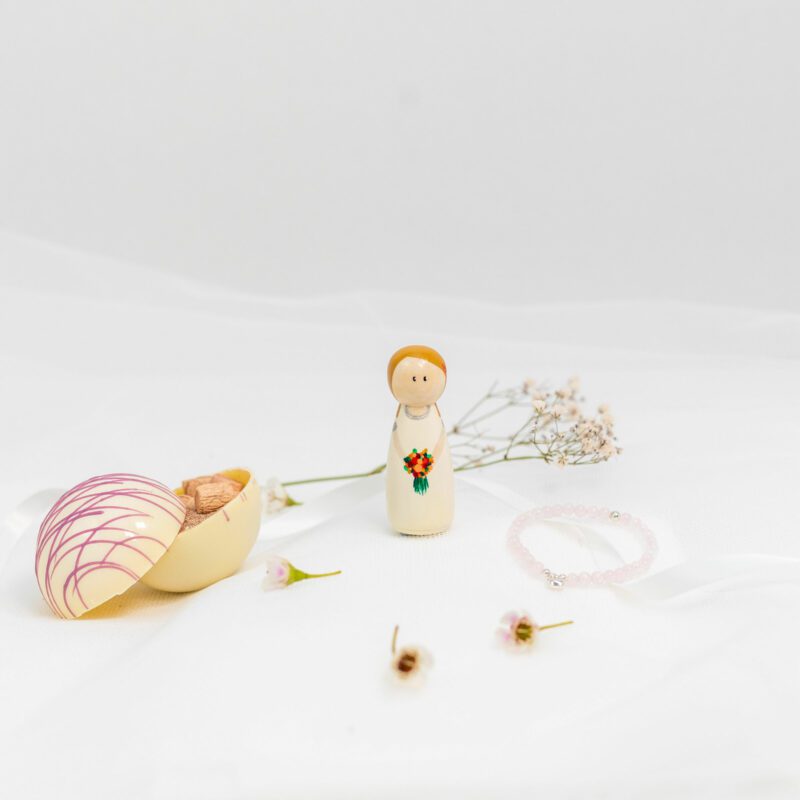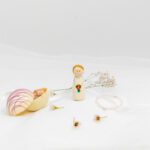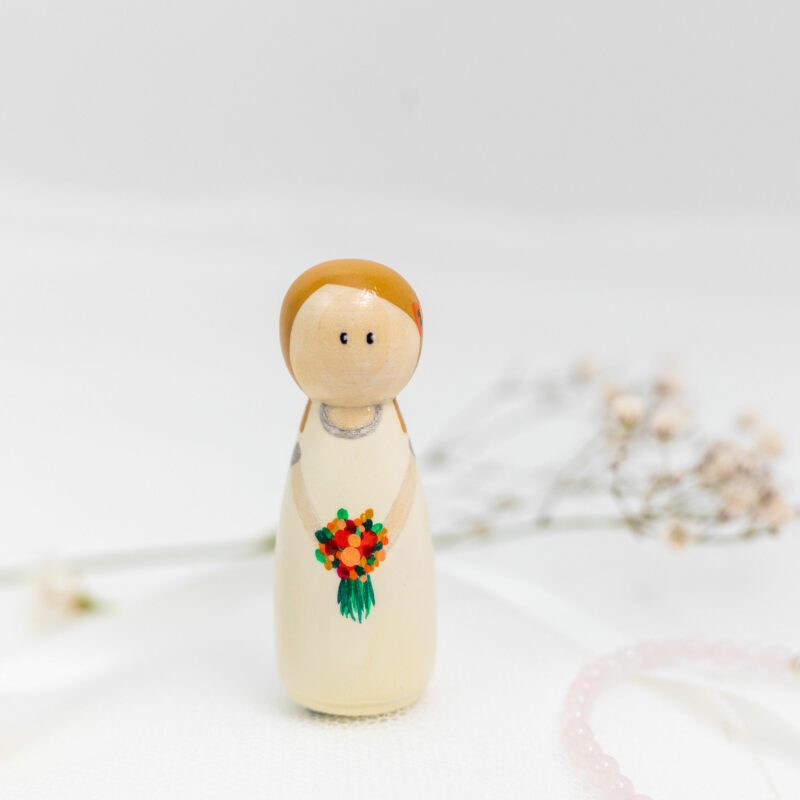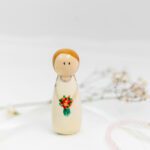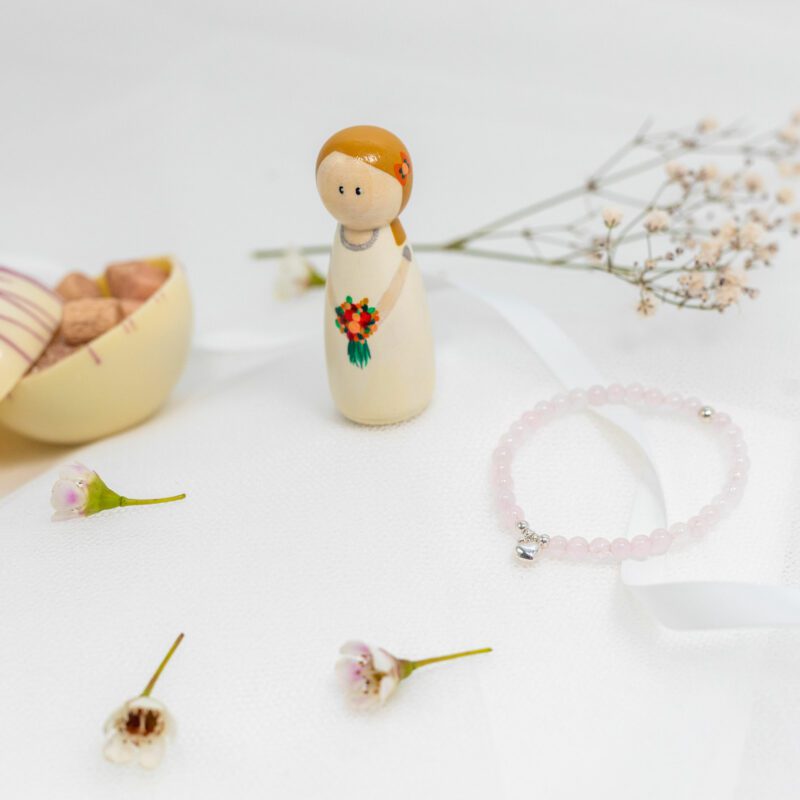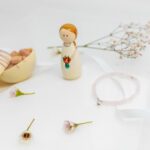 Flower Girl
€45.00 inc. VAT
Bespoke Nursery Creations Wooden Peg Doll
Super cute peg dolls, that would melt any little girl's heart. Handcrafted by former teacher Laura in Kilkenny.
Available in 2 hair colour options: Dark Brown or Blond
Kazzy Beads
Beautiful delicate Rose Quartz and Sterling Silver Puffed Charm Bracelet, handcrafted by Karen.
Pine Tree Chocolate White Chocolate Bomb filled with Marshmallows
A real treat for a Flower Girl. Made with 100% sustainable French and Belgian couverture combined with natural goodness from locally sourced Irish ingredients. Oksana a former Accountant turned Chocolatier, her delightful and delicate chocolates are handcrafted and hand-painted in Co. Offaly.