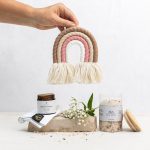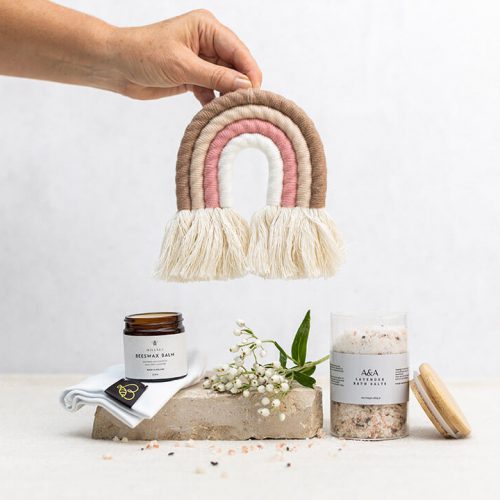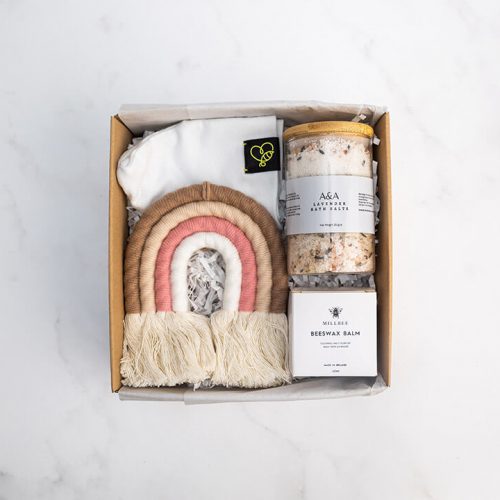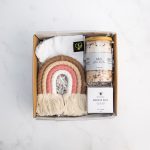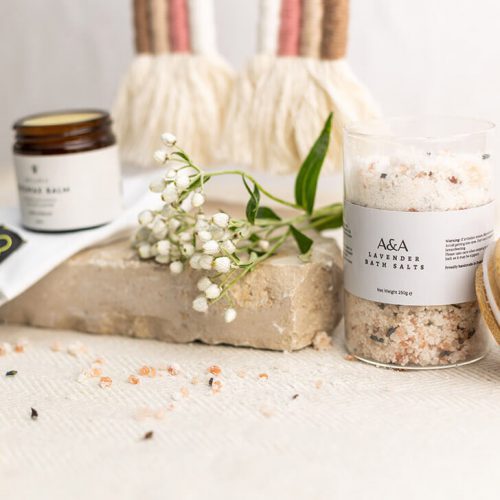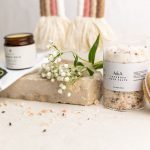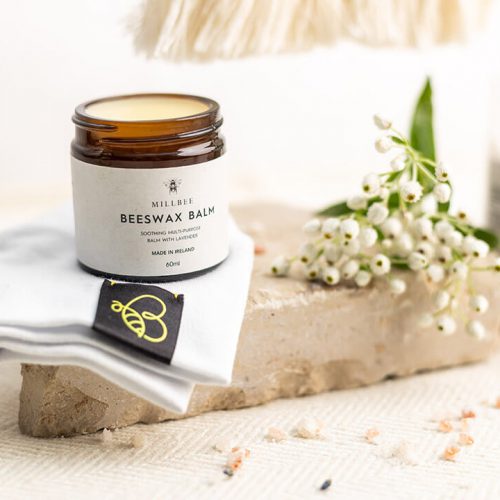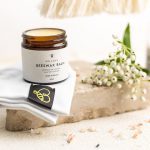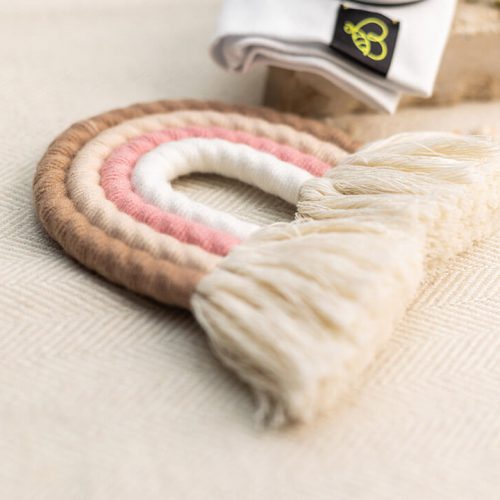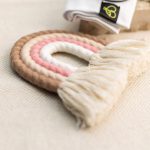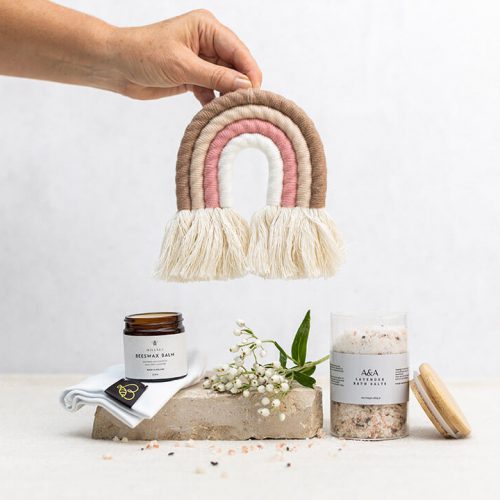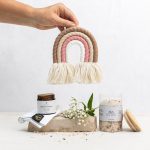 Mum and Baby Girl Box Mini
€65.00 inc. VAT
Celebrate with a thoughtful gesture, celebrating Mum and Baby Girl.
Honeysuckle Craft Handmade Rainbow
Handcrafted in Galway, by Honeysuckle Crafts. A dreamy rainbow for your precious bundle.
Millbee Beeswax Balm
Jennifer has always been passionate about design, craft, nature and sustainability. Millbee combines all her passions. As a mother with two young kids and she wanted to create something meaningful and to consider the impact it has on her kid's future. Being a sustainable brand is important to Jennifer.
Soothing multi-purpose Beeswax Balm made with organic lavender, this multipurpose soothing balm is perfect for Baby's skin and Mums body and hands. It softens and hydrates the skin and has natural organic ingredients that are kind to the skin and super nourishing.
A&A Lavender Bath Salts
Made with pink Himalayan salts to bring relaxation and calm, 100% natural and vegan.
BuzZy B Baby Hats
Soft cotton, perfect newborn baby hat.
10 in stock