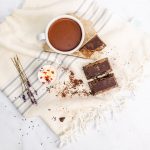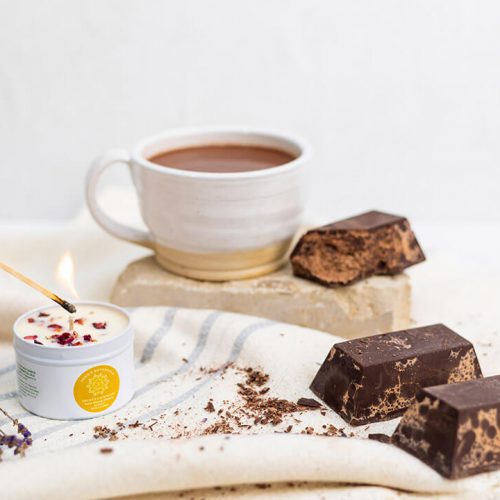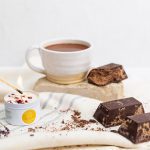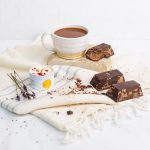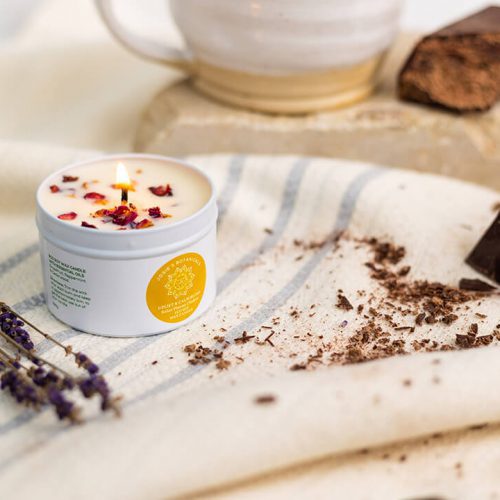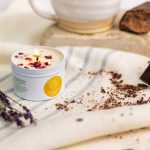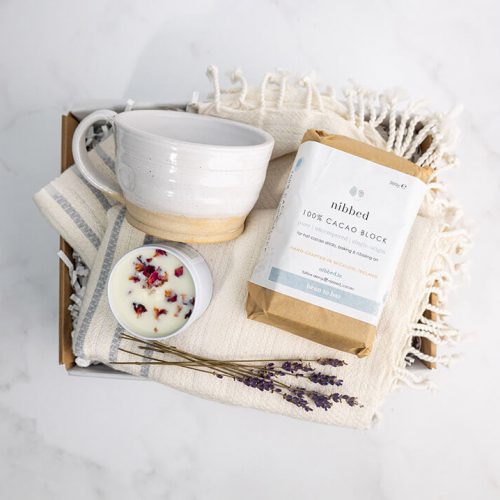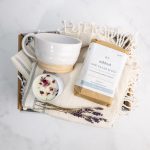 Cacao Moment
€115.00 inc. VAT
Made for those moments to enjoy Cacao's pureness and therapeutic qualities. A time to cosy up and savour some peace and calm. Namaste. 
Nibbed Cacao
100% pure, organic, ethically sourced cacao, this packs a punch with mood-enhancing, energy-boosting and health-giving properties. "Food of the Gods" Cacao is a nutrient-dense superfood.
The Soft Cotton Shop Throw
Sustainably sourced by Josephine Costelloe this silky-soft cotton throw is the ultimate comfort next to your skin. Made from Cotton and Bamboo.
Helen Carter Stoneware Mug
Wonderfully tactile stoneware mug when sipping your cocoa, handcrafted by Helen Carter Ceramics in Delgany.
Josies Botanicals Uplift & Calm Candle
Eco Soy Chakra Blend Candle, with Grapefruit, Cedarwood and Peppermint, your perfect zen when sipping cacao.
2 in stock