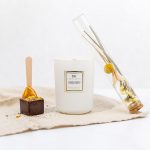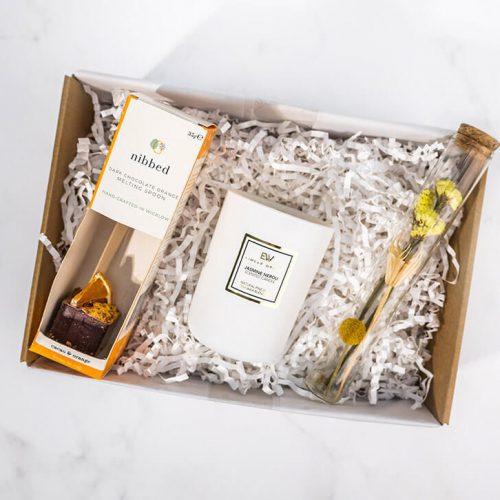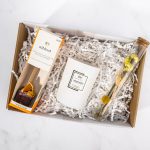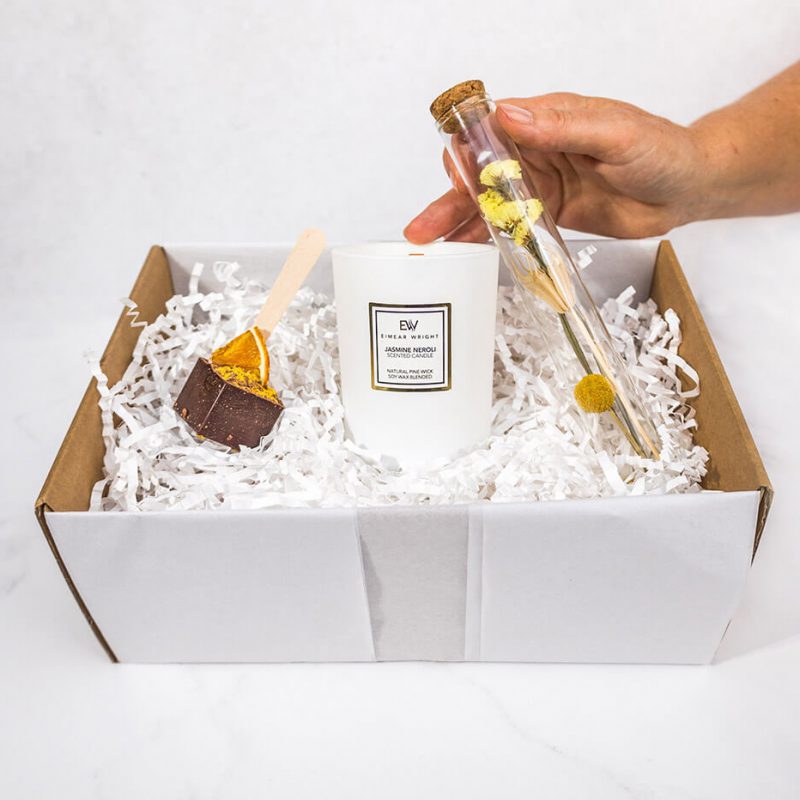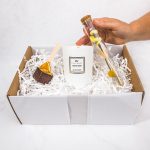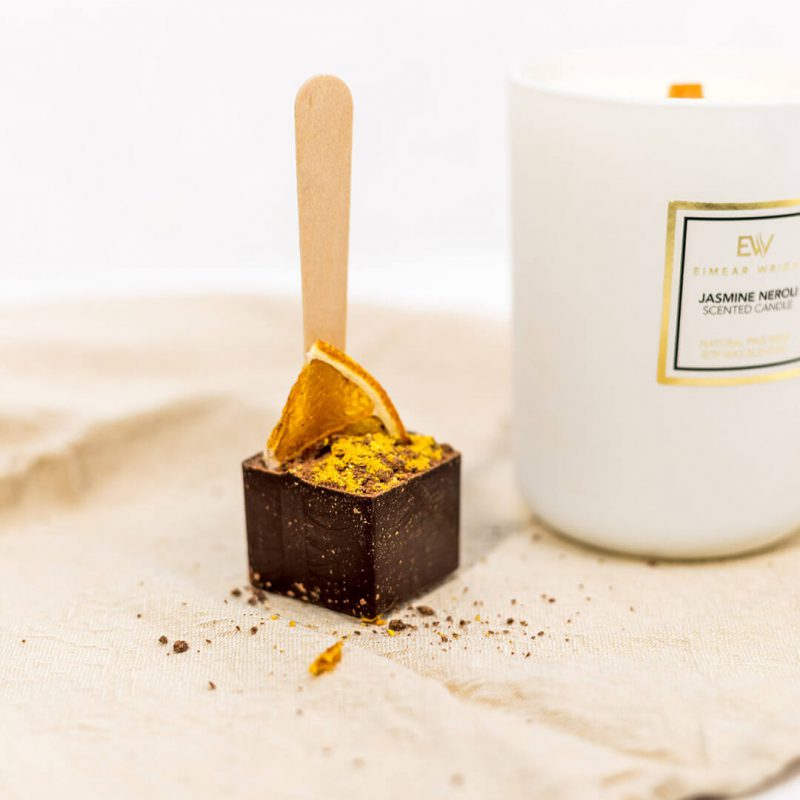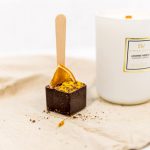 Gesture For Her
€39.00 inc. VAT
Some gestures deserve an equally considerate acknowledgement.
Our specially considered box shows you care.
Eimeir Wright Jasmine Neroli Soy Candle
Irish designed candles inspired by nature and traditions. A beautiful naturally scented soy wax candle and a crackling wick made from renewable sources.
Floral Fairy Dried Flowers Tube
Floral Fairy is an Irish grown business curating beautiful dried flowers in glass.
Nibbed Dark Chocolate Melting Spoon
Indulgent dark hot chocolate spiked with organic oranges. Plunge into a cup of hot water or milk of choice. Stir and wait patiently for melted satisfaction. Bean to Bar, organic and vegan. Made in Wicklow.
6 in stock