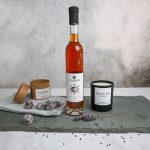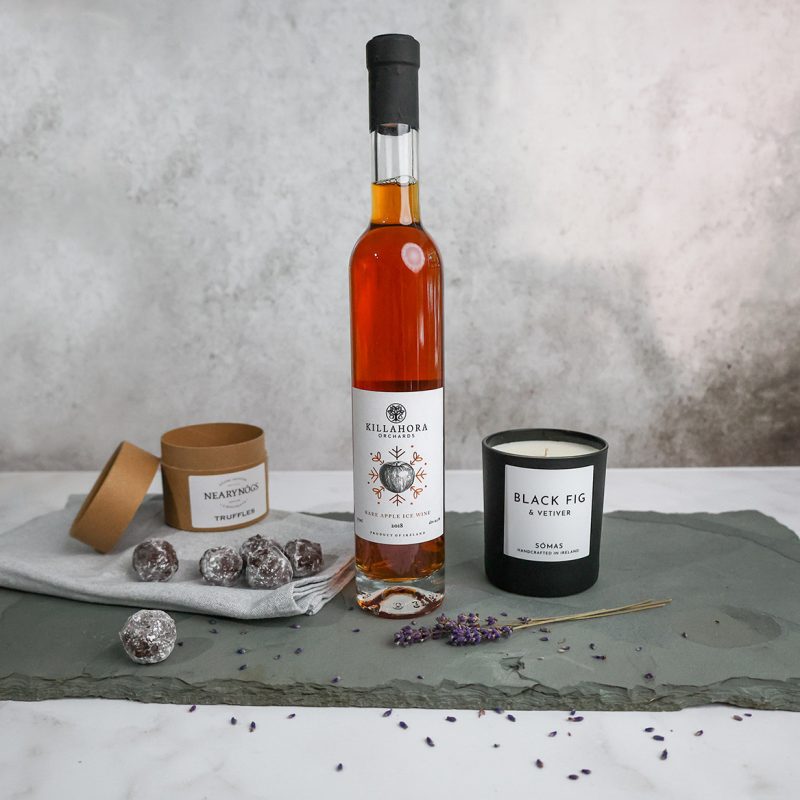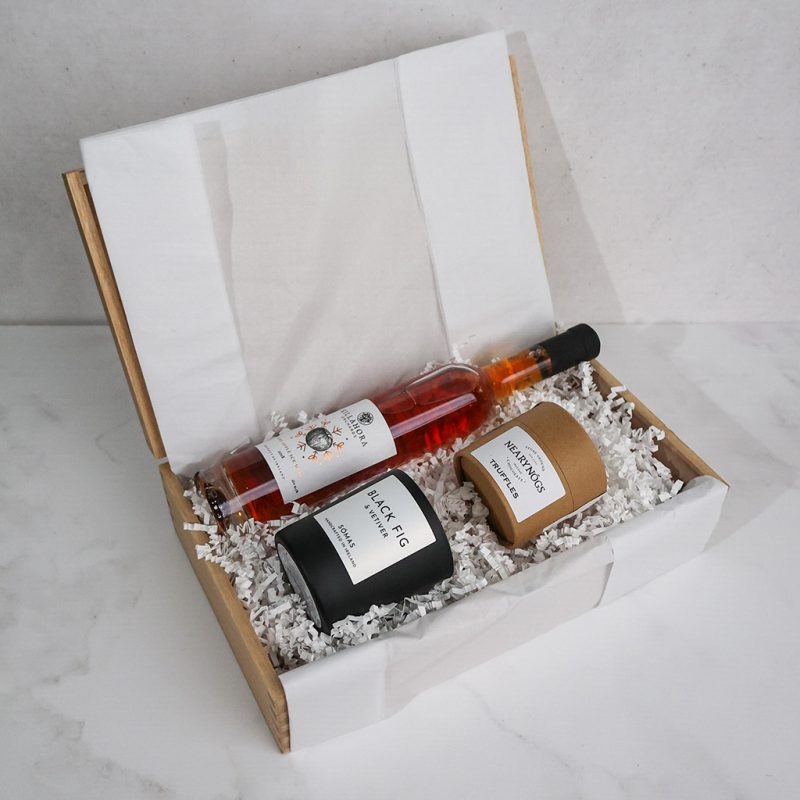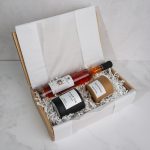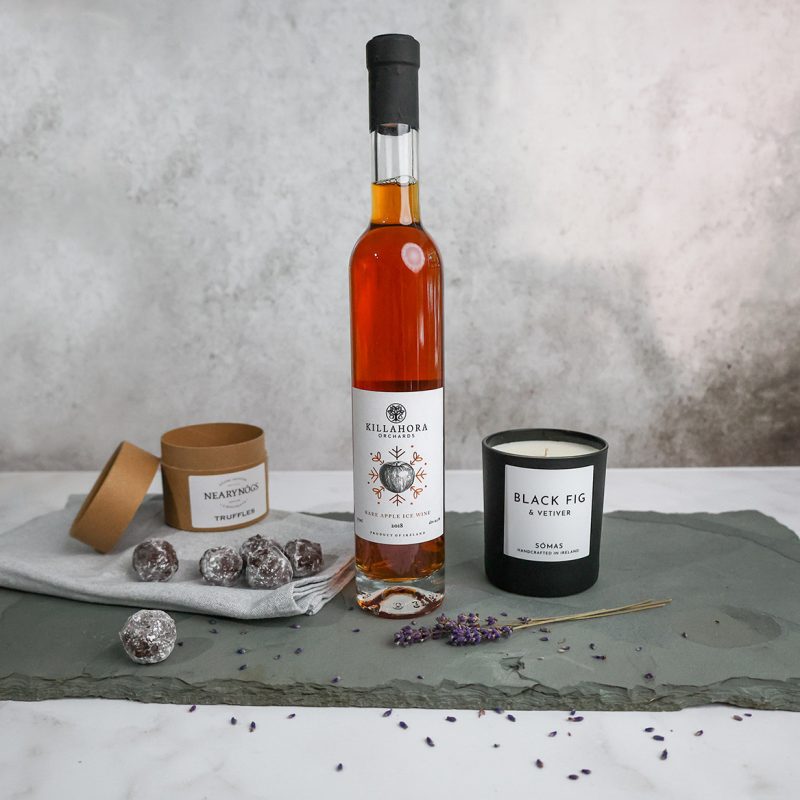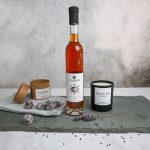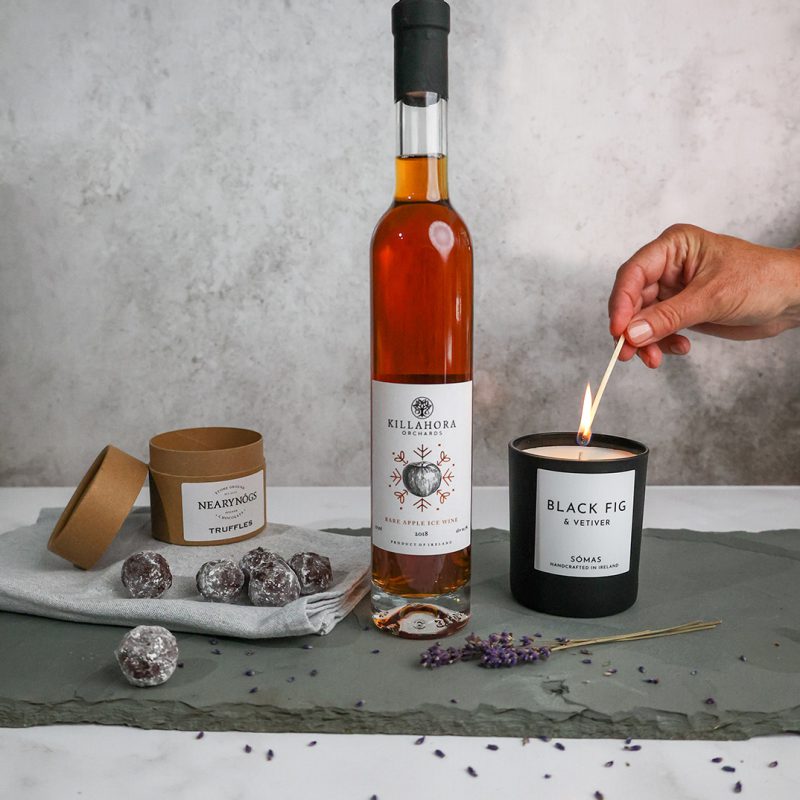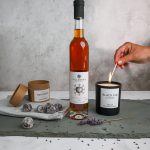 Ice Wine Chill
€85.00 inc. VAT
For those that appreciate taste, help someone celebrate with a gift box that underscores true quality. 
Killahora Rare Apple Ice Wine
Killahora Rare Apple Ice Wine from Killahora Orchards in Cork.  A family business founded on an estate dating back to 1750 in Cork.  A delicious dessert wine produced from rare apples that have been frozen.  Slowly fermented for a year, it produces this luscious amber ice wine which is best served over ice. A truly decadent tipple.
Somas Black Fig & Vetiver Candle
Somas is an Irish word directly translating to 'Ease' or 'Comfort'.  All products are hand-poured with love by Margaret in Co. Cork.  Inspired by the Ledends of St Gobnait the packaging is designed to resemble a honeycomb which is believed to bring joy, good luck and new life. Black Fig & Vetiver is the perfect blend of warming notes of cedarwood with zesty citrus fruits made with Soy Wax.

Neary Nogs Whiskey Truffles
Neary Nógs is a family business, established in 2011, originally as a fund-raiser for their eldest daughter travelling to India to do charitable work with orphans. Chocolate became a passion and a resource.  Shortly after, a younger daughter became life-threateningly ill and needed urgent medical treatment in Great Ormond Street Hospital London.  This resulted in the formation of the family business to provide income and flexibility. Northern Ireland's first bean to bar craft chocolate makers and also one of the oldest in Ireland. NearyNógs chocolate is small-batch crafted on the Mourne Coast.  A rich Whiskey infused Truffle made with 60% sustainable chocolate.
Packaged in a beautiful wooden keepsake box.
Out of stock