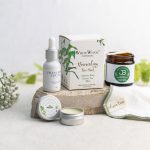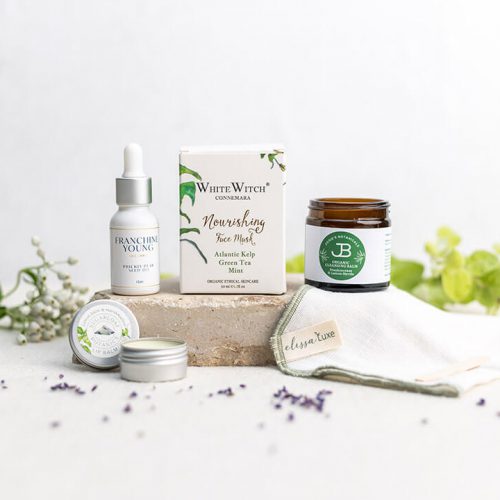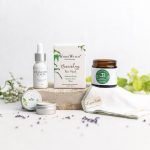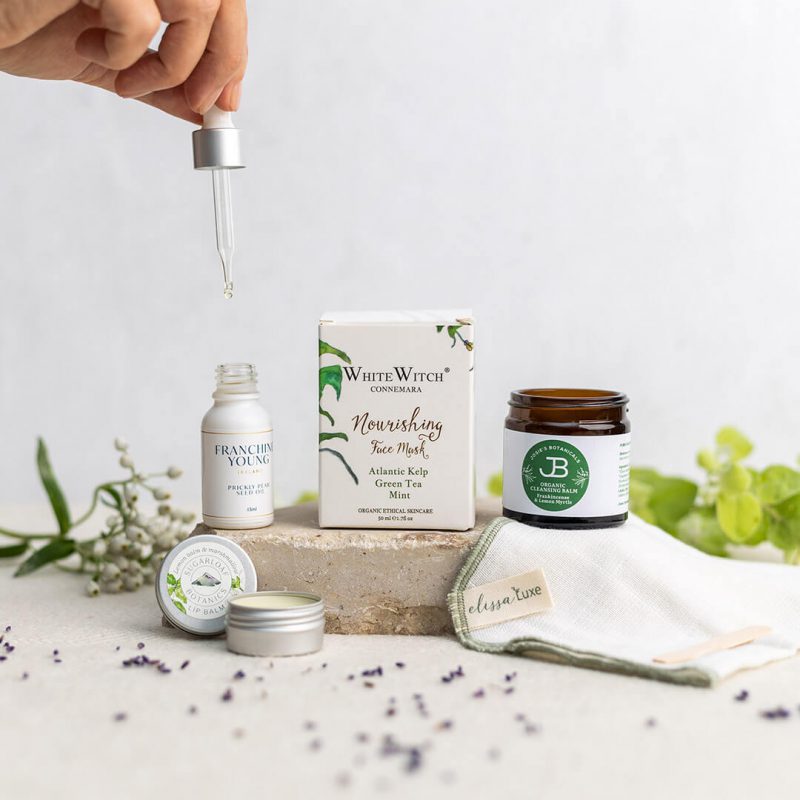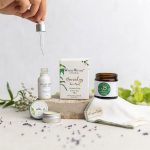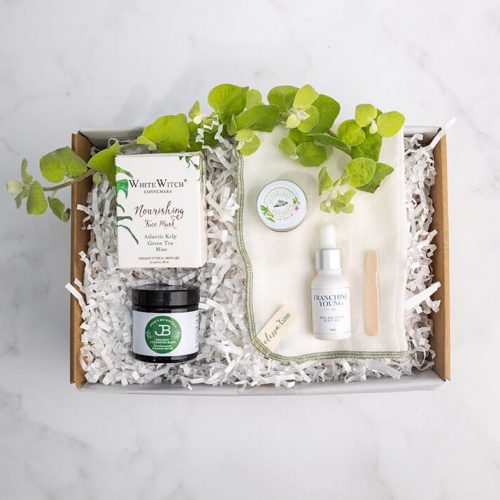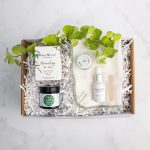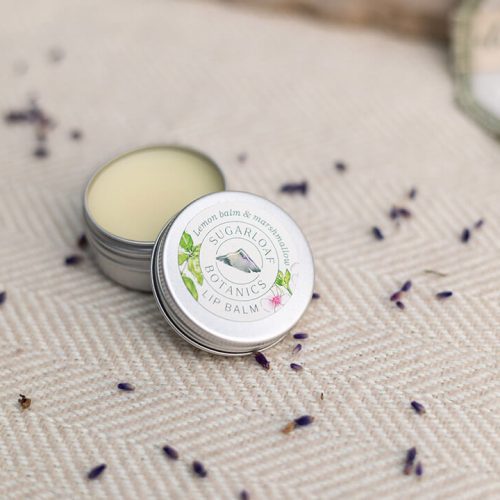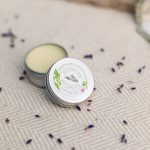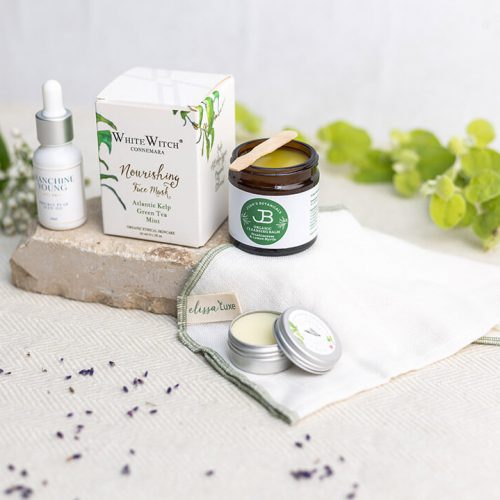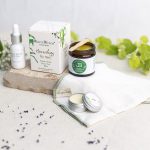 Facial Refresh
€100.00 inc. VAT
Made for moments that call for revival and renewal, a pampering gift to suit all skin lovers.
Josie's Botanicals
Named after her mother Josie, Barbara as a teacher and practitioner of holistic therapies, a specialist in natural facials and facial rejuvenation. She is also an aromatherapist, reflexologist, massage therapist, and nutritional therapist. Barbara saw how synthetic chemicals can disrupt the delicate balance of hormones in the body. Over the years, she found it impossible to source products that used 100% pure and natural ingredients to use on sensitive or compromised skin. Eventually drawing on her own heritage, she blended the purest organic active ingredients and essential oils to create precise formulations to meet everyday skin concerns.
Organic Cleansing Balm – Frankincense & Lemon Myrtle is a luxurious cleansing balm, full of antioxidants, natural ingredients to dissolve makeup, daily impurities and pollutants while deeply nourishing and rebalancing the skin leaving it soft and smooth. With skincare hero Frankincense to improve the appearance of wrinkles and skin imperfections and refreshing lemon myrtle and soothing lavender to revive the senses.
White Witch Nourishing Face Mask
Ruth Ruane is the founder of White Witch®. She is a trained perfumer focused on natural botanicals. An ethical skincare company based in Connemara behind the brand are nature lovers, doctors and artists.   All of their products using wildflowers, plants, oats and seaweed from the unspoiled coast and meadows, in front of the Atlantic Ocean.
White Witch Nourishing Face Mask is a rich, green botanical face mask for all skin types. This unique certified organic seaweed-based formulation helps to deeply nourish and rejuvenate the skin. Kelp is the best source of hyaluronic acid, which is essential to keeping the skin strong, firm and hydrated, maintaining the structure of the skin by helping to prevent wrinkles and other signs of ageing. Green tea and mint add cooling antioxidant properties.
Sugar Loaf Botanics Lip Balm
Laura on the foot of the Sugar Loaf, Co. Wicklow grows, forages, harvests and dries the flowers and plants in her recipes and turns them into lovely enriching therapeutic products. Soothing and moisturising lip balm created from oils infused with botanicals grown on-site and anti-viral lemon balm make this lip balm a useful ally for colds, viruses and cold sores.
Franchine Young Prickly Pear Seed Oil
Franchine Young's journey started with problematic skin that has resulted in the emergence of 'less is more' organic skincare brand. It's made with love, a passion for pure ingredients, simplified skincare and a desire to protect the environment. 100% recyclable packaging and hand-poured in Ireland.  Prickly Pear Seed Oil is derived from the cactus plant, this oil is taking the world by storm and has been used for centuries to treat conditions from burns to illness.  Also known as Barbary Fig Oil or Cactus Pear Oil, it's a formidable antioxidant called 'Argan on Steroids'.  It penetrates quickly leaving the skin ultra-hydrated.
Elissa Luxe Face Cloth
Elissa is based in Armagh, Co. Down, every cloth is handmade.  Super soft, naturally Hypoallergenic Organic Cotton and Bamboo Face Cloths.
Out of stock