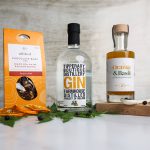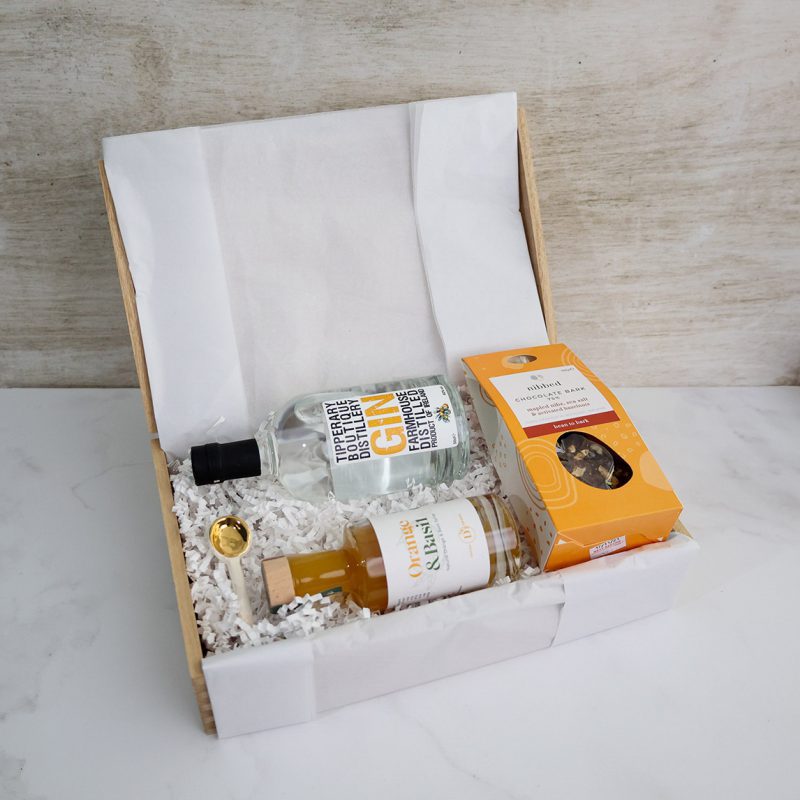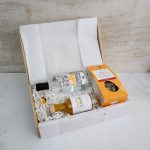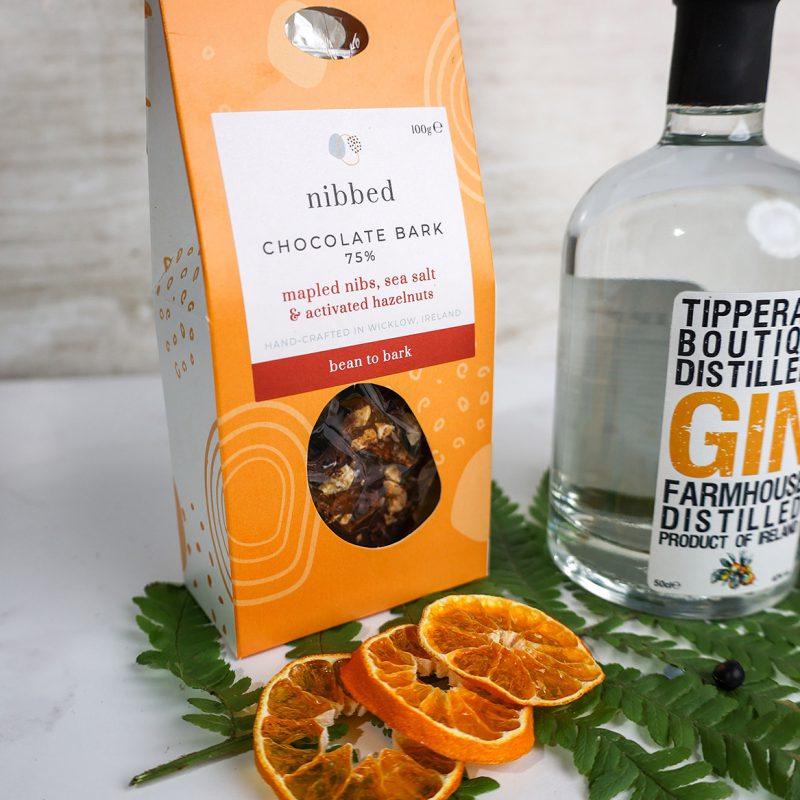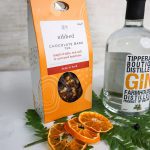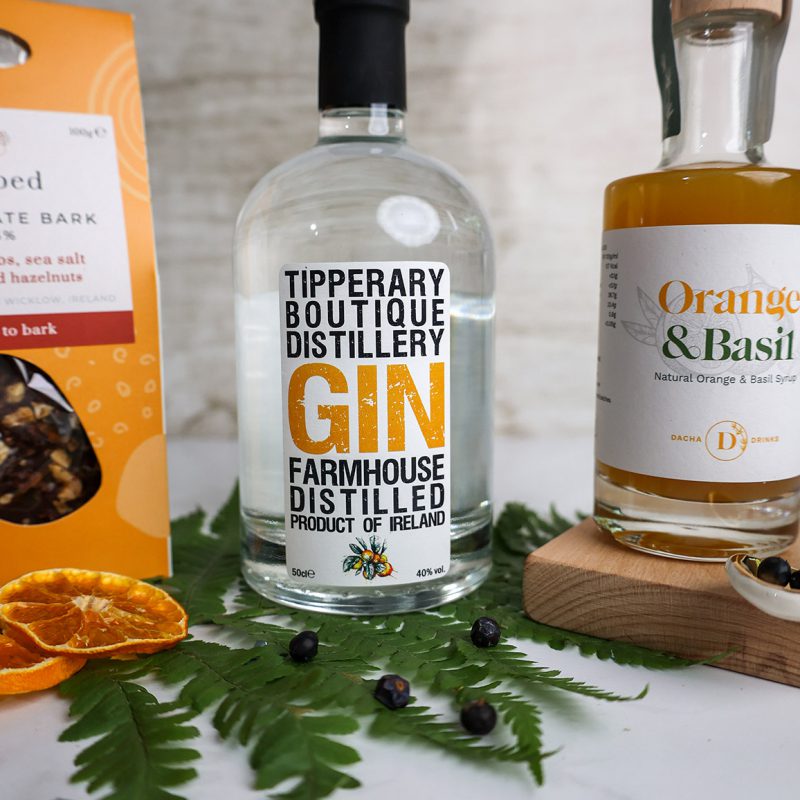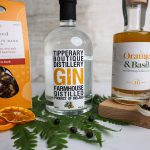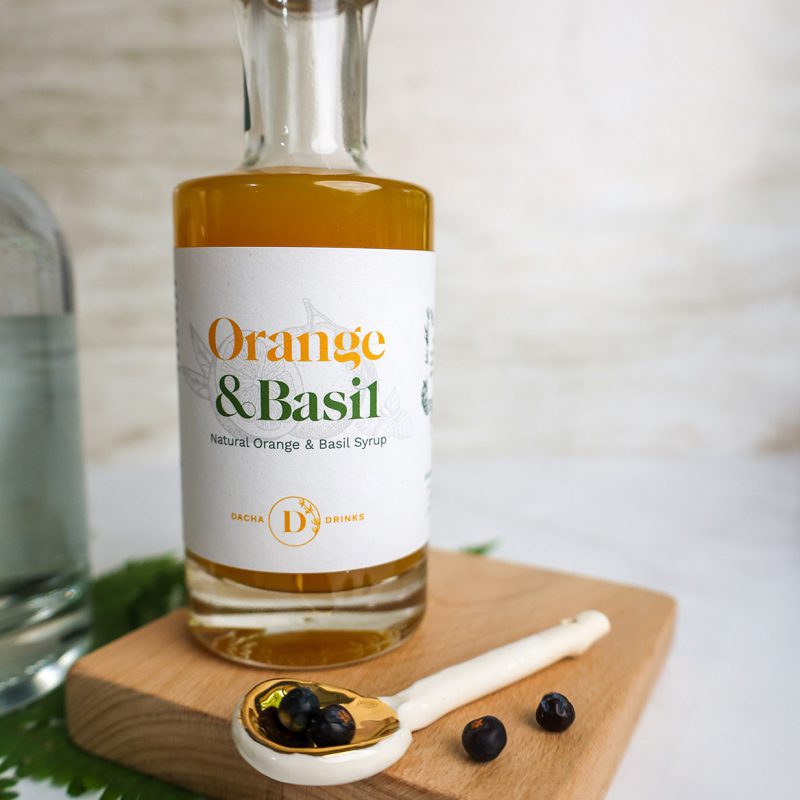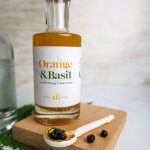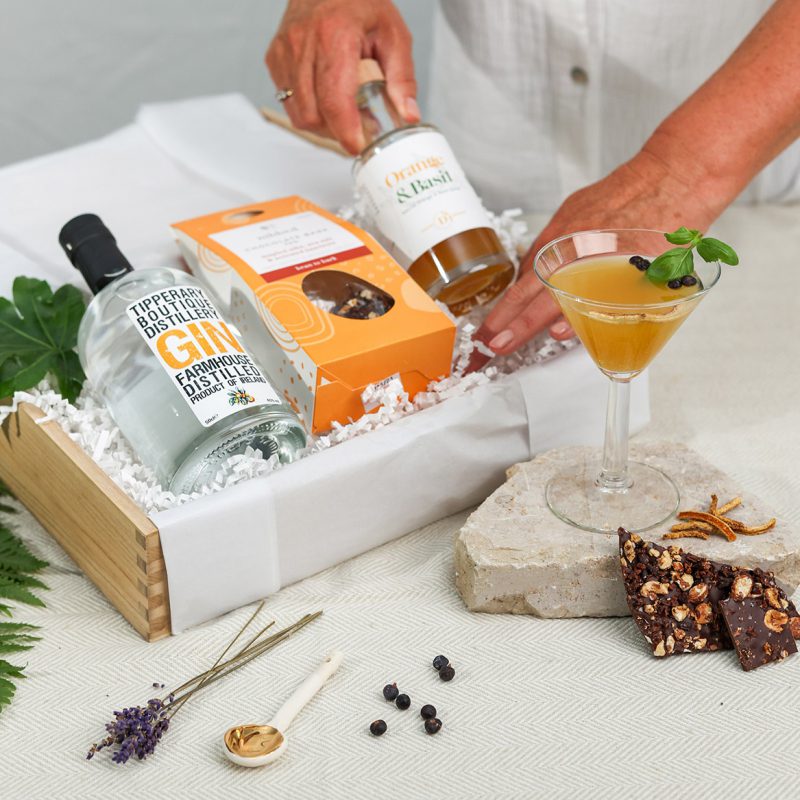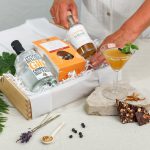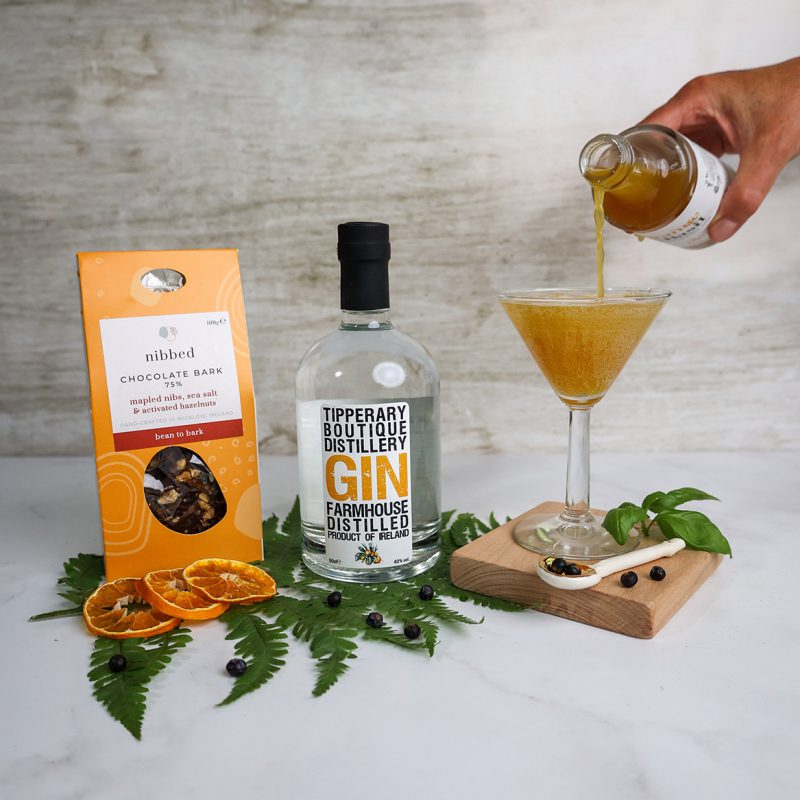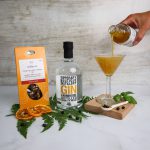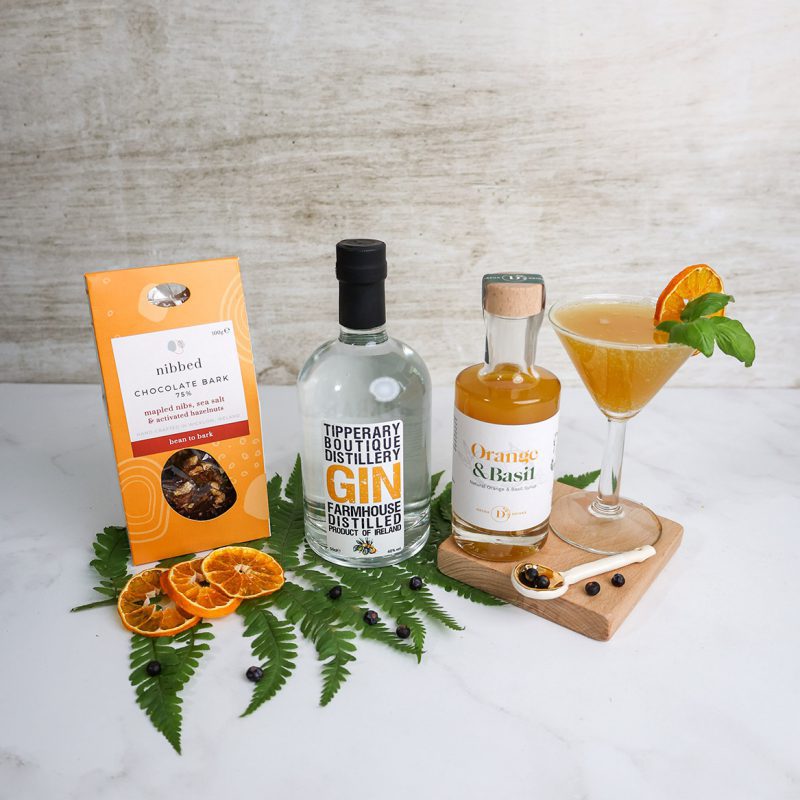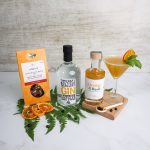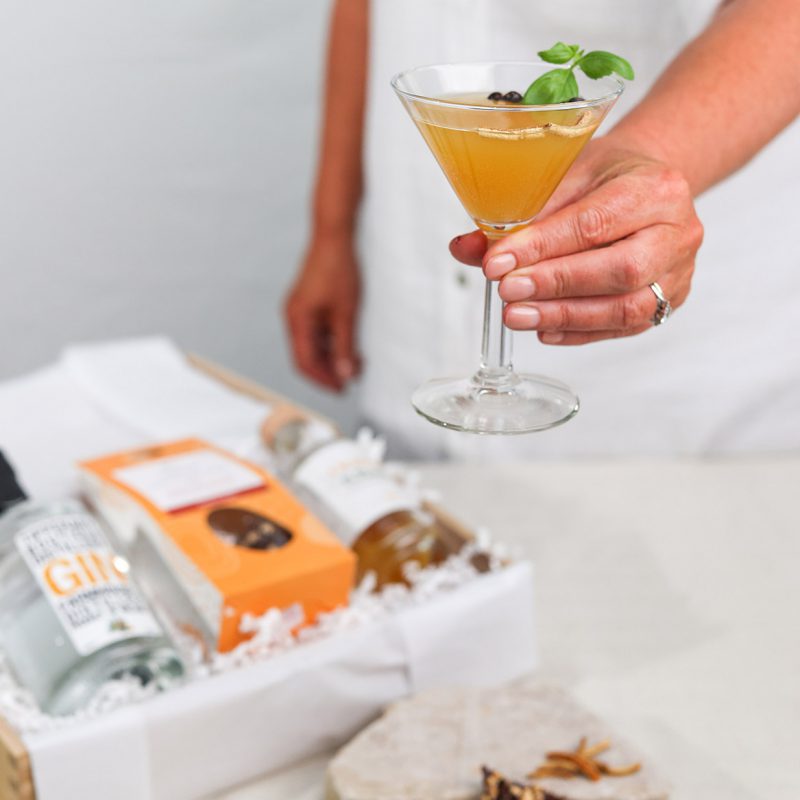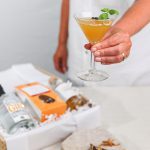 Gin Cocktail
€95.00 inc. VAT
Gift a boutique batched gin box to spice up someone's home cocktails, citrus notes will take you straight to an orange grove.
Tipperary Boutique Distillery Gin
Citrusy Gin, sweet and heady with a high volume of botanicals along with strong juniper notes. Distilled on the family farm at Ballindoney, Grange, Clonmel, Co. Tipperary by Jennifer Nickerson, Manager of Tipperary Boutique Distillery.
Dacha Drinks Cocktail Mix
These unique handcrafted syrups will spice up your home cocktail night. Perfect for Orange & Basil Gin Sour. Made by the wonderful Daria in Virginia, Co Cavan
Nibbed Chocolate Bark
Delicious handcrafted 75% chocolate bark, bejewelled with all-natural, organic ingredients – orange slices and maple activated walnuts. Developed in lockdown Aunt/Niece duo Lisa and Anna – Nibbed is the Irish purveyor of cacao goodness you can count on.
Helen Carter Ceramics Spoon
The Perfect Cocktail Stirrer, beautifully designed and handmade by Helen Carter Pottery in Delgany.
Out of stock