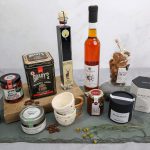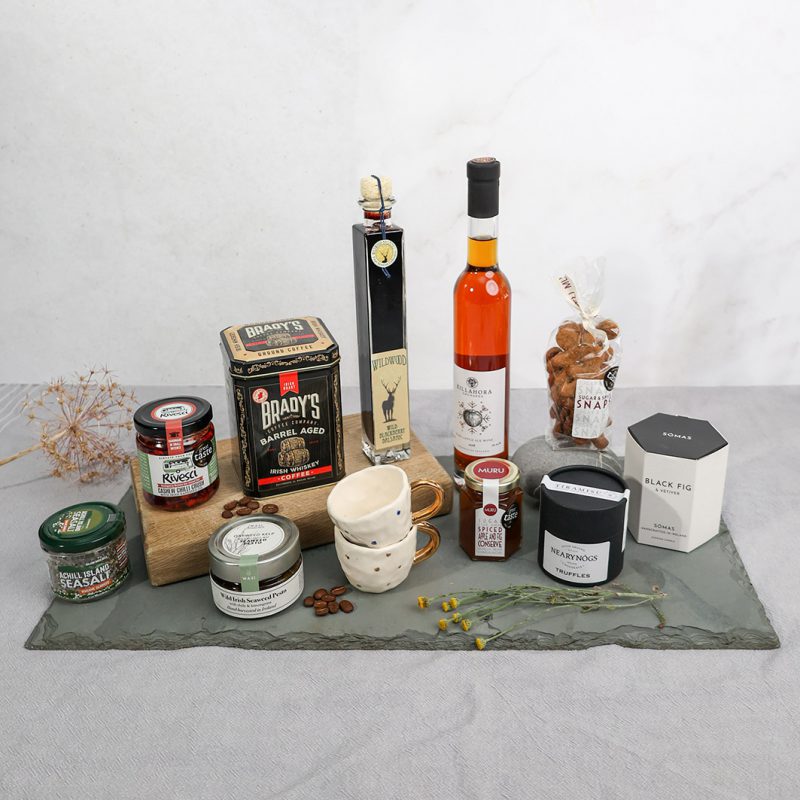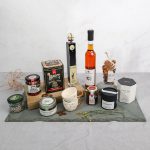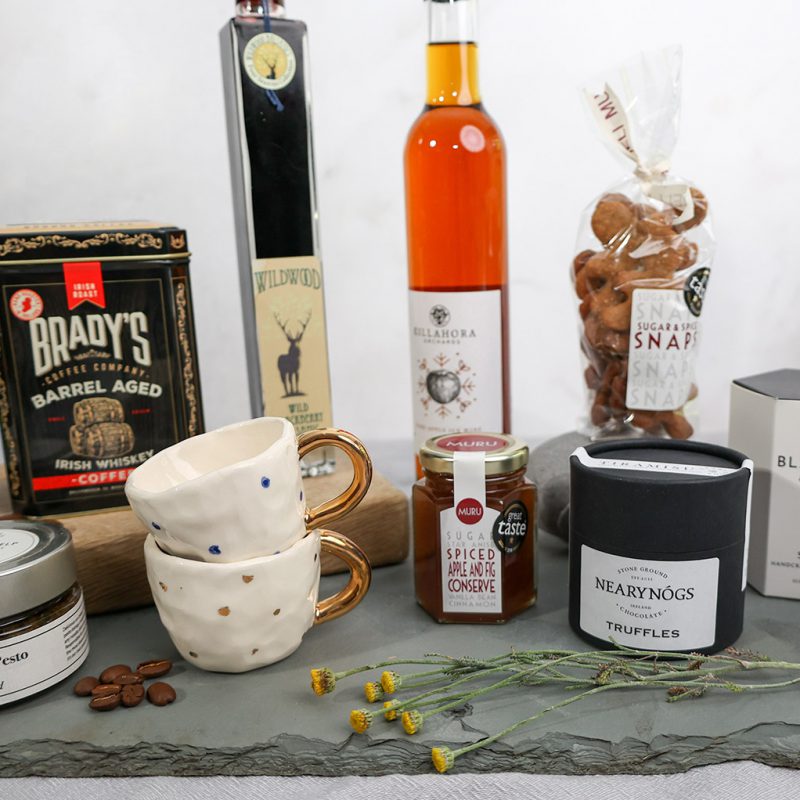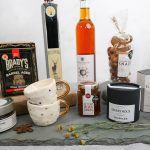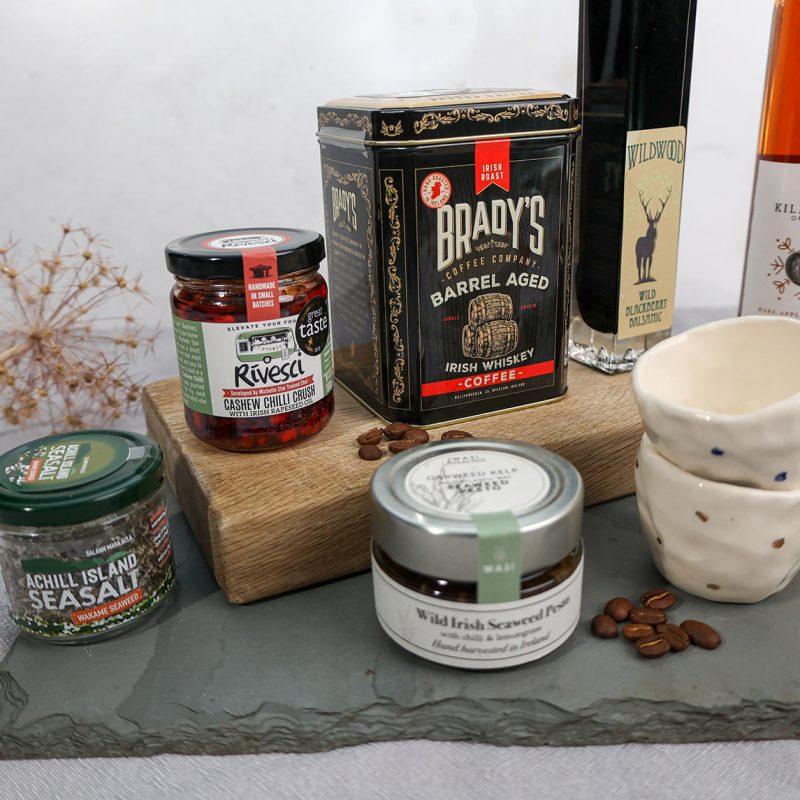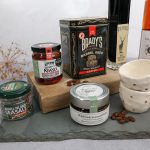 Connoisseur
€200.00 inc. VAT
Our handpicked selection features only the finest of luxurious products that are certain to delight the food-lovers in your life.
Killahora Rare Apple Ice Wine
Killahora Rare Apple Ice Wine from Killahora Orchards in Cork. A family business founded on an estate dating back to 1750 in Cork. A delicious dessert wine produced from rare apples that have been frozen. Slowly fermented for a year, it produces this luscious amber ice wine which is best served over ice. A truly decadent tipple.
Somas Black Fig and Vetiver Candle
Somas is an Irish word directly translating to 'Ease' or 'Comfort'. All products are hand-poured with love by Margaret in Co. Cork. Inspired by the Legends of St Gobnait the packaging is designed to resemble a honeycomb which is believed to bring joy, good luck and new life.
Black Fig & Vetiver is the perfect blend of warming notes of cedarwood with zesty citrus fruits. The contrast between the sweetness of the fig and sharp vetiver creates a truly unique earthy scent perfect for any season.
Bradys Barrell Aged Irish Whiskey Coffee
Matured in Irish Whiskey barrels and roasted to ensure perfect medium roast. This delicious coffee is made in a small artisan Roastery set in the foothills of the Wicklow mountains.
Achill Sea Salt
The characteristics of Achill Island Sea Salt are directly linked to the high mineral content of the Grade A wild Atlantic waters that surround Achill Island creating distinctive tasting and textured sea salt flakes.
Wasi Seaweed Pesto
WASi brings together two seaweed enthusiasts – one vegetarian and one seafarer. Claire, determined to escape the office environment once and for all felt it was high time to set up her own business. Encouraged by her partner Eli, their passion for seaweed led them to establish WASi.
Based in Bantry Bay, on the South Western corner of Ireland, Claire and Eli use only ethically hand-harvested wild Irish seaweed to create nutrient-rich pampering and delicious products. This delicious pesto comes from the hand-harvested Irish seaweed.
Deli Muru Spice Fig Apple Conserve
Muru means a' little something', set up by Kay Armstrong in Northern Ireland. This delicious award-winning chutney using locally sourced produce is perfect with any cheeseboard.
Rivesci Cashew Chilli Crush
Rívesci (Ree-vess-ee) launched in September 2019 at Clonmel Applefest offering cooked from scratch food from their 1976 vintage caravan. Since the onset of the pandemic, Rívesci pivoted their business and now focus on their condiments which are helping you to elevate your food. Addictively delicious, made from Irish Rapeseed oil, Irish honey and Irish sea salt to produce the perfect accompaniment to any dish.
Deli Muru Sugar and Spice Snaps
A perfect combination of sugar and spice with a little crunch thrown in. Delicious with coffee or ice wine. Muru means a' little something', set up by Kay Armstrong in Northern Ireland.
Wildwood Wild Blackberry Balsamic
Based in Mayo, Fionntain Gogarty (formerly an Artist) watched his French grandmother make wine and vinegar as he grew up. Using this background, he started to produce delicious Balsamic and Vinegar. Each ingredient is either hand-harvested from his garden or along the sea.
Neary Nogs Stoneground Whiskey Truffles
Consciously made, Neary Nogs is Northern Irelands first Bean to Bar craft chocolate makers in Co. Down. A distinctive blend of cacao beans and Irish Whiskey, these truffles are addictive.
Helen Carter Pottery Coffee Cups x2
Cute White, Blue and Gold coffee cups, beautifully designed and handmade by Helen Carter Pottery in Delgany.

Out of stock