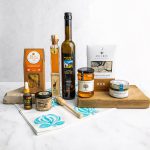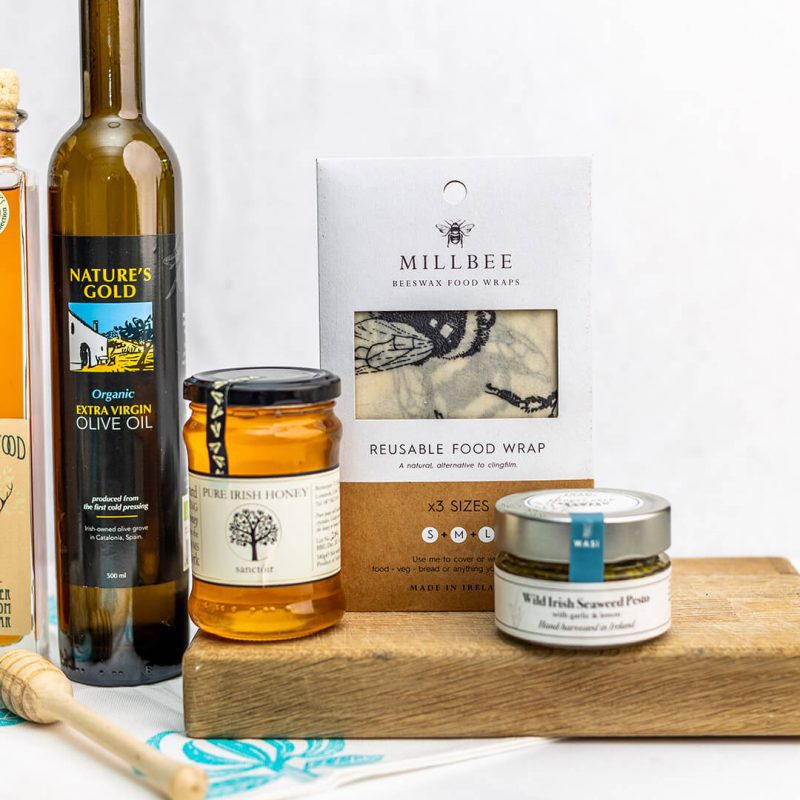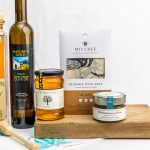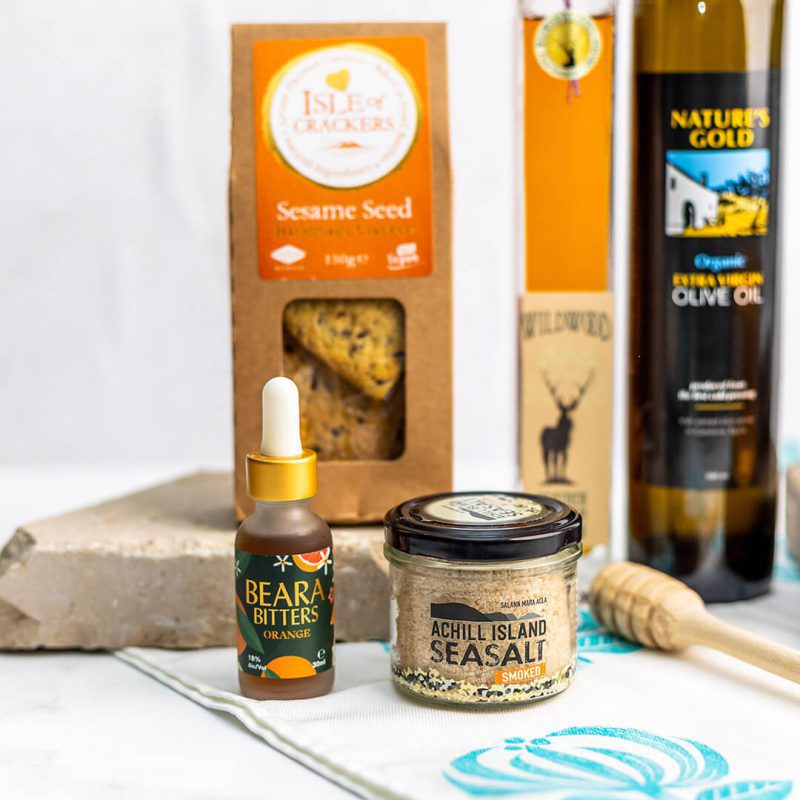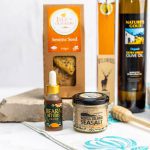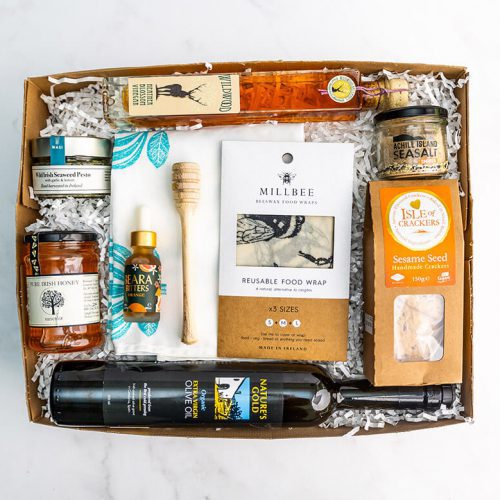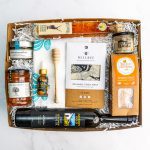 Gourmet
€150.00 inc. VAT
Give the gift that says it all. Our curated gourmet box of carefully selected artisanal products will entice the gastronomer in your life to go make and create.
Millbee Beeswax Wraps
Using natural and organic ingredients on cotton botanical print. Millbee Studio is an artisan business based in Tullamore promoting a sustainable alternative.
Jennifer has always been passionate about design, craft, nature and sustainability. Millbee combines all her passions. As a mother with two young kids and she wanted to create something meaningful and to consider the impact it has on her kid's future. Being a sustainable brand is important to Jennifer.
Sanctoir Pure Irish Honey
Delicately flavoured and delicious. This Award-winning Irish honey from Thomas Quigley, a former monk at Glenstal Abbey, now a small beekeeper in Cork.
Achill Island Sea Salt Smoked
The characteristics of Achill Island Sea Salt are directly linked to the high mineral content of the Grade A wild Atlantic waters that surround Achill Island creating distinctive tasting and textured sea salt flakes. Lightly Smoked.
A Family business Achill Island Sea Salt was founded in 2013. The idea was inspired by a sea salt documentary and the long-forgotten tradition of salt production on Achill Island.
Wasi Wild Irish Seaweed Pesto
WASi brings together two seaweed enthusiasts – one vegetarian and one seafarer. Claire, determined to escape the office environment once and for all felt it was high time to set up her own business. Encouraged by her partner Eli, their passion for seaweed led them to establish WASi.
Based in Bantry Bay, on the South Western corner of Ireland, Claire and Eli use only ethically hand-harvested wild Irish seaweed to create nutrient-rich pampering and delicious products. This delicious pesto comes from the hand-harvested Irish seaweed.
Paul Laycock Honey Stick
Handcrafted from trees fallen at Killruddery Estate by Paul Laycock in North Dublin
Beara Bitters
The contemporary Irish bitters are made with aromatic herbs and spices, perfect in any cocktail or salad dressing. Founded by two female entrepreneurs Mary and Loretto, born from their shared love of the Irish land, combined with the richness of the seasonal flavours available
Wildwood Heather Blossom Vinegar
Based in Mayo, Fionntain Gogarty ( formerly an Artist) watched his French grandmother make wine and vinegar as he grew up. Using this background he started to produce delicious Balsamic and Vinegar.
Natures Gold Organic Extra Virgin Olive Oil
Natures Gold, one of the first health food stores in Ireland opened over 40 years ago in Greystones, Co. Wicklow. Twenty years on, its owners Brod & Caroline Kearons bravely purchased their small olive grove in the hills above the village of L'Ampolla, Catalonia. Their finest olives now produce a wonderful, cold-pressed, delicious peppery Extra Virgin Olive Oil. Harvesting is done by the staff and friends of Natures Gold each year. The dedication, tenacity and hard work of this family makes this very special oil a wonderfully unique Irish story.
Isle of Crackers Sesame Seed
Slowly baked using delicious seeds and Irish cold-pressed rapeseed oil. Yummy and good for you. Handmade by Tim Nickerson and his family in North Wexford.
Rebecca Homfray Cotton Tea Towels
Cotton Hand Printed Tea Towels. Taking much of her inspiration from the natural world Rebecca works with a variety of materials and techniques to produce fine art prints by hand in limited editions.
Out of stock