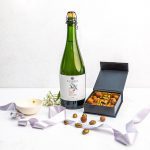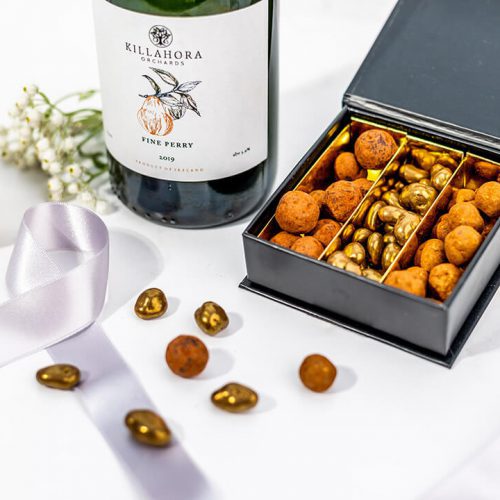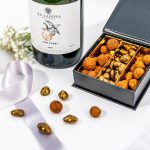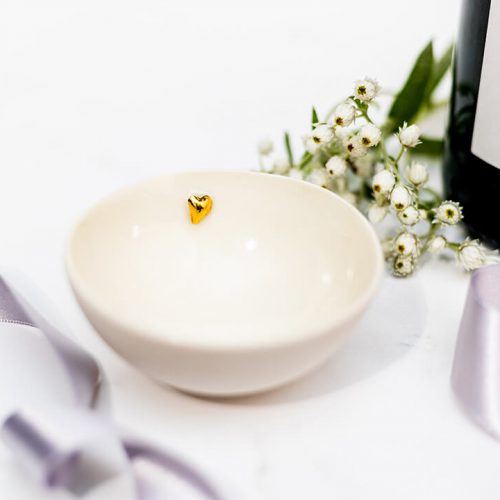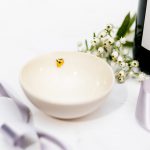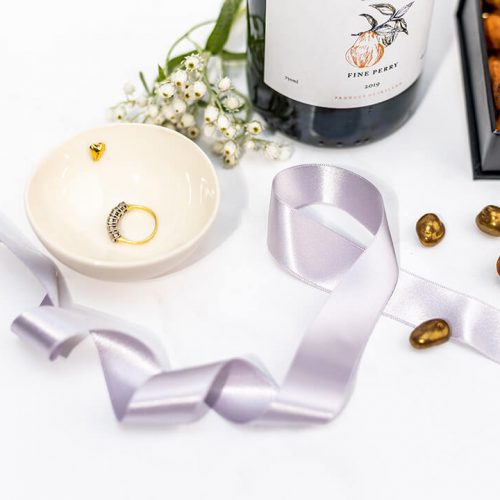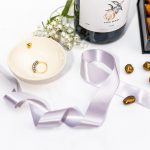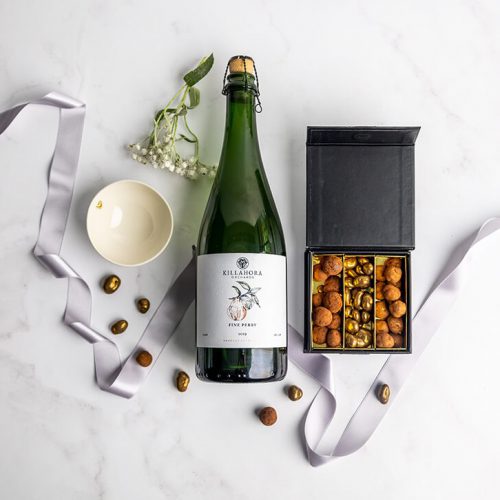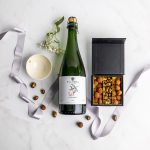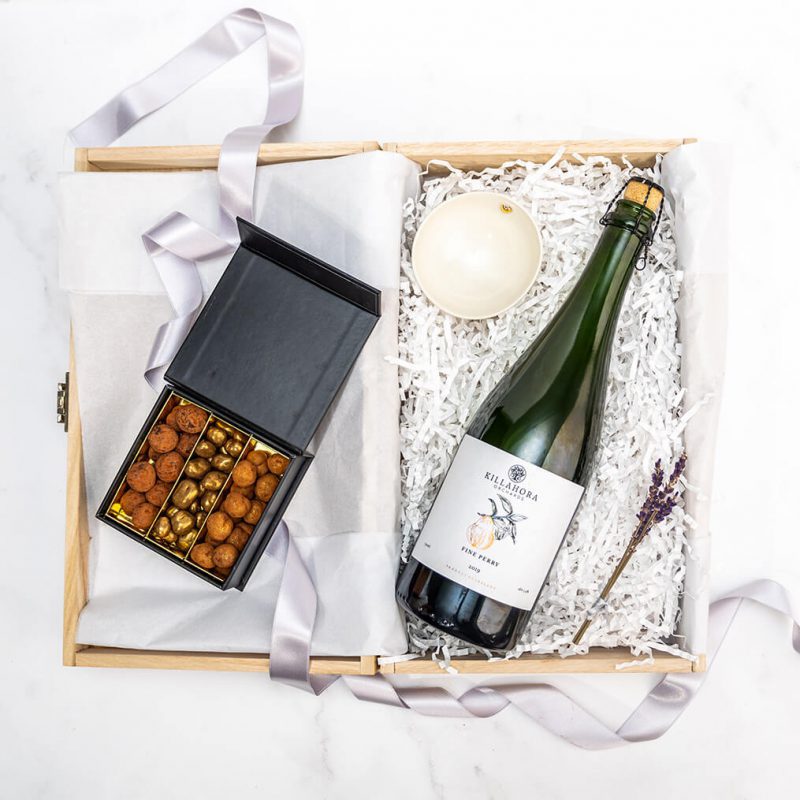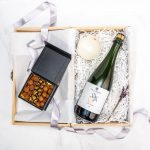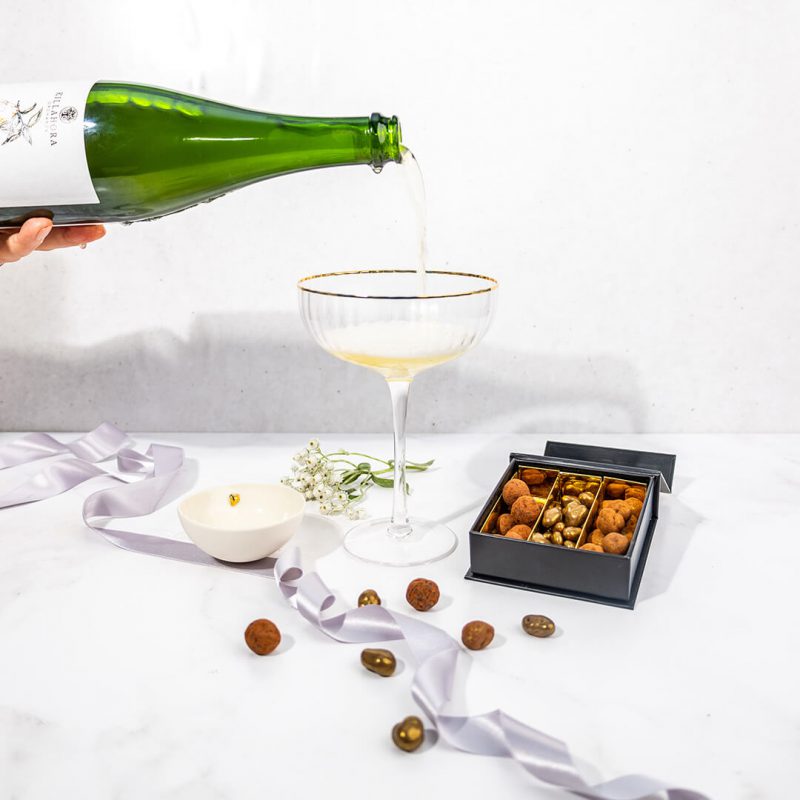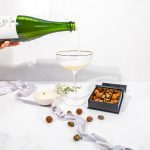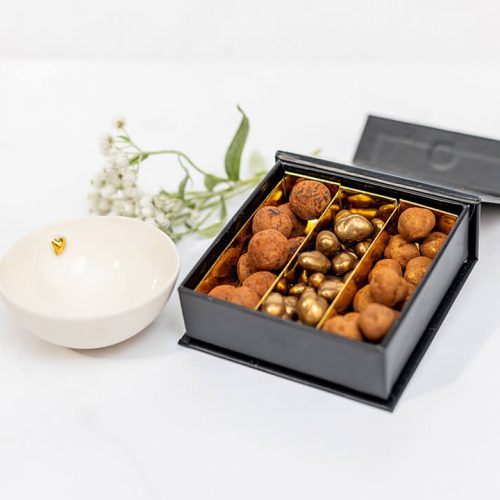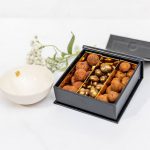 Engagement
€85.00 inc. VAT
Gift a box that is designed to be loved long after receiving – curated to bestow the happy couple with a gift of celebration. 
Killahora Fine Perry 2019
Killahora Fine Perry from Killahora Orchards in Cork. A family business founded on an estate dating back to 1750 in Cork. Delightful and lightly sparkling, made from varieties of Perry Pear specifically bred since the 17th Century. A wonderful celebratory drink.
Arcane Golden Nuggets Chocolates
Handcrafted by Belgian Chocolatier Erik Van der Veken. Erik has worked for the illustrious chef Simon Jenkins, and MARC Patisserie in London. Moving to Saudi to set up a Chocolate Café, he has had an illustrious career in chocolate. These Golden Nuggets of decadence are a testament to his creative talent.
Rachel Webb Fine Porcelain Ring Dish
A lovely collaboration with Rachel Webb, this delicate porcelain ring dish, specifically designed for our Engagement box, is perfect to hold any diamonds. Rachel is a ceramic artist based in the West of Ireland. A graduate of Fine Art in Ceramics, she applies her knowledge & skill to create unique, contemporary pieces and sculptures.
A Keepsake Heart for your Special Day.
10 in stock